It's Never Too Early to Talk About Risk with Your Children
Read in 4 minutes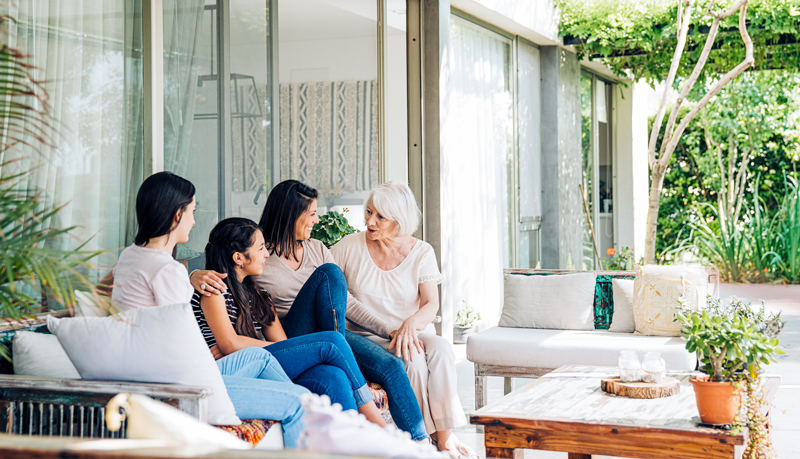 Parents understand the importance of teaching their children essential life skills, from safe driving to financial literacy, but many might not think to include crucial lessons around risk management. Yes, you counsel to look both ways before crossing a street and to be wary of strangers, but how about conversations around the potential liability and repercussions with certain behaviors and actions?
As risk management experts, we think a lot about how best to educate the next generation about these topics and regularly help families do just that. To encourage you to do the same, we have provided some ways to help you educate your children about risk management.
Educating Tweens & Teenagers about Risk Management
It is never too early to make kids aware of the fact that their actions can impact the entire family—both your assets and reputation. But this age range is when their choices begin to matter. To that end, you want children this age to:
Understand the perils of social media
The majority of American children are already carrying smartphones by the time they are 11, and kids even younger use social media. New phone or new account, this access is best ushered in with a conversation about the consequences of posting something defamatory or bullying by text. Helping your kids understand that nothing they put or send online is private, and that unfortunately, you can be held responsible for all of it. (This article details why it's important for the whole family to be careful with social media.)
Avoid throwing out-of-control parties
When kids hold parties while parents are away, they most likely don't know that their parents could still be held responsible if something goes awry. That's why it's important to tell your children about "social host laws," which hold the entire family responsible for incidents involving drugs and alcohol at their home, even if the parents were unaware. We also recommend you warn children against drinking games because if someone gets injured or dies from alcohol poisoning, a court could find they encouraged risky behaviors. (Here are some suggestions on how to mitigate the risks of teen drinking.)
Practice defensive driving
The day your child gets their learner's permit is the day you should start accentuating the perils of driving, and, in particular, driving while under the influence. But you also need to teach them how to act in the event of an accident, even a minor one. For example, even a casual "sorry" could be seen as an acknowledgment of fault, or an admission like, "I wasn't paying attention." (See this article for more tips post-accident.)
Educating College Students about Risk Management
They may still be in school, but your child is technically no longer a minor. And that means their actions can have more significant consequences. As such, your college-aged child needs to:
Understand that they are now more responsible for their actions
Up until now, you have likely had ultimate responsibility in most situations but now is when you can help with the transition. For example, educating your children to report any broken items in their "new" residence in a timely manner will minimize their risk of having to pay for any of these damages. Remind them that though the car they are driving is registered in your name, they still will be implicated if anything goes wrong while they are behind the wheel. And alert them to the aforementioned risks of hosting a party, particularly those connected with underage drinking.
Understand that their family may still be liable for what they do
Though your college student may be away from home, as long as they remain your dependent you remain accountable for their actions. This liability extends beyond the obligations that come with signing or co-signing a lease. (In fact, parents might be liable even if it is only the child's name on the lease, should a court determine them to be in your custody.) Parents have also been held responsible for their children's involvement in harmful, or hazing incidents.
Be especially careful when studying abroad
For many students, a semester abroad is a rite of passage. To help ensure it is a wonderful experience, we recommend making a copy of all important documents to ease replacement in the event they are lost or stolen and providing your child with a list of local contacts—family as well as school administrators—who can act as local advocates in the event of an emergency. Also, it's worth reminding them to always follow local protocols and laws.
Your children are fortunate to have parents who are concerned about their ongoing welfare and willing to be engaged in helping them navigate risks. As they say, it takes a village, so as always, we are available to assist in this education process at any stage of your child's life.