Think Before You Post: A Social Media Risk Guide
Read in 5 minutes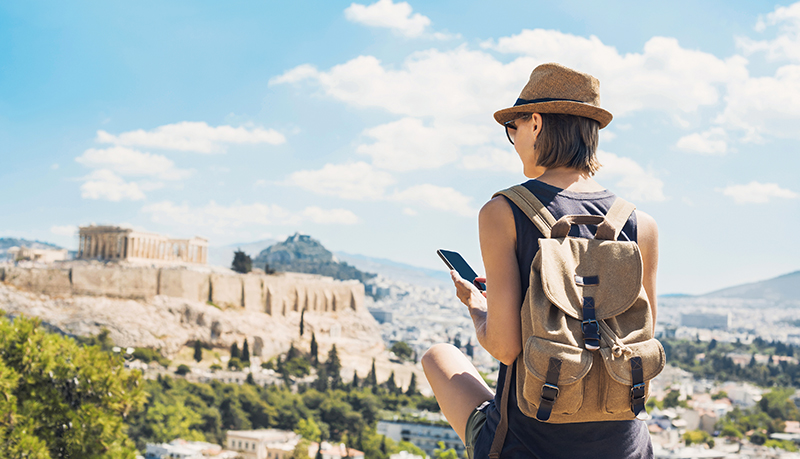 In the 20 years since the beginning of its now-ubiquitous popularity, social media has transformed both society at large and our personal lives. From Facebook to Twitter, Instagram to TikTok, the various platforms—today used by 72% of Americans, according to the Pew Research Center—now regularly impact politics, commerce, work and relationships. They have inevitably caused a concerning increase in the daily risks assumed by every user.
Though risk is rarely considered on a post-by-post basis, as insurance professionals, we are well aware of the negative outcomes. There was, for example, the client whose diamonds were stolen after she posted about them and included her whereabouts. And the client who was sued after uploading false, negative reviews about a retailer whose service failed to meet his expectations. Unfortunately, the list goes on and on.
Of course, we don't expect you or your family members to abstain from social media, but we do want you to know what can go wrong. These are the biggest issues and what we suggest you do to avoid each.
Scams and fraud
How it manifests: A recent report by the Federal Trade Commission found that criminals are targeting people on social media at an alarming rate. Individuals reported around $770 million in losses from social-media-centric rackets, such as investment frauds and shopping scams, in 2021 alone. These days, many involve fake cryptocurrency payments, with nefarious individuals posing on Twitter, Instagram or Facebook as successful billionaires like Bill Gates and Elon Musk, or as friends or family members to offer "tips" or otherwise ask for financial contributions. We have even seen pretenders declare themselves to be representatives of some cryptocurrency exchange platforms.
How to protect against it: No matter how great the opportunity appears, never give money or account information to anyone online. Before investing, we recommend you consult your wealth manager or financial advisor. Legitimate opportunities can always be vetted. Note that even if you maintain fraud insurance and/or cyber policies, it is important to act prudently as coverage may not apply for every situation. It is also important to speak with your insurance advisor, regardless of the coverage you have in place. In short, no one is shielded from bad decision making or improper vetting.
Digital doors to your home and accounts
How it manifests: You might think you are sharing something mundane, but expert eyes can put it to use for their own unsavory purposes. For instance, whenever you, your children or even your household staff post photos of your home and its surroundings, it can potentially provide outsiders with information about entry points or the art hanging on your walls or the times of the day you are usually home—or more notably, not there. Similarly, if you post about things like your birthday, your pet's name, or your favorite movie, you may be providing scammers with information that could help them decode your password, allowing them entry into accounts and other private online areas.
How to protect against it: Use privacy settings to your advantage. The best option would be to keep all social media accounts private, so you are only sharing information with a curated group of trustworthy followers. Make sure your children and domestic employees do the same. Also, always elect to use 2-Step verification when offered by an app or website login.
Liability, libel and slander
How it manifests: While those in the public eye face a greater degree of risk, anyone who participates in a public forum is responsible for the words and views they put on display. This can affect you adversely in a few different ways:
If you are an influencer who is commodifying aspects of your lifestyle, you may not be covered by your personal insurance should someone sue you for libel, slander or bodily injury since that could be considered a business pursuit and therefore a commercial exposure not covered by personal insurance.
Similarly, if your teenager is an influencer, whatever they say or do can be connected to you as a parent. The age at which they are deemed independent adults varies by state, so parental responsibility may hold even for those living away from home in "hype houses", with other content creators. The risk is comparable to that of children living in fraternities, where liability responsibilities ultimately land on the parents.
If your child bullies someone online or pulls a harmful prank, you may be held liable for damages.
If you publish negative comments that are not based on facts on Twitter, Yelp, Google, or any other platform, you could be held liable for slander and defamation. This is especially true if you attack the character of an individual or business or otherwise intentionally aim to injure their reputation.
How to protect against it: Influencers and others who use social media commercially should create and operate under a commercial entity such as an LLC, thus creating distance between the enterprise and personal assets. They should secure commercial liability insurance too.
Regardless of whether your children are influencers or not, speak to them about the serious risks of social media and how to post safely. Of course, you also need to be careful about the content and tone of your own published comments. Only write posts that are fact-based and defendable. Remember that whatever you say in the public sphere can be used against you, legally and otherwise. To that end, we encourage you to be mindful about what you are sharing and especially with whom.
We also always recommend that clients incorporate cyber insurance and excess liability policies in their risk-management portfolio, as they offer additional layers of protection, especially if you regularly use social media. If you have any concerns about risk related to social media usage, we are, as always, here to discuss and advise.