Market Update: Why Premiums and Nonrenewals are Rising
Read in 6 minutes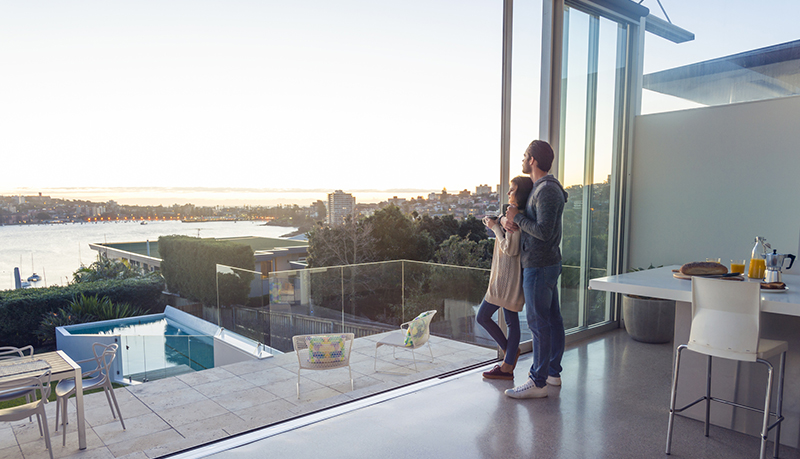 The insurance industry is in a midst of a correction due to a significant increase in catastrophic events such as hurricanes, wildfires, floods, and more. This has resulted in some clients facing challenges, ranging from higher rate hikes to non-renewals. Whether you have been directly affected or not, we want to educate you on the current market situation. To help you better understand what is happening, why it's happening, and how you can mitigate its impact on your insurance program, we convened a group of senior leaders to answer frequently asked questions.
However, before we go into the details, let's take a step back and talk about insurance more broadly.
Essentially, the market only functions because risks are pooled, and thus transferable. To cover one person's home (or automobile or boat, etc.), carriers need to receive premiums from all their clients in an amount sufficient to offset their total exposure.
The downside: Your rates are not just affected by your personal claim experience, but also by all those in the pool with you. Insurance can't work if rates are only raised for people who've made claims. So even if you have a clean record with no claims, you could experience a renewal where your rates go up because you are in an area that overall has had large losses.
The upside: While the 'pooling' of risk means you will be impacted by other people's losses, it also means that in the event you have a major loss, you will likely be paid an amount that greatly supersedes the amount you've paid in premium over time. Say you pay an annual premium of $16,000 over the course of 20 years, then in year 21 lose a house that is insured for $4 million due to a fire, you have still come out ahead.
Alright, now to the FAQs...
Why is the market in this current state?
Although it may feel personal, the market conditions are not a direct affront to individuals. Instead, two main factors are driving the changes. First and foremost, extreme weather events have been increasing across many parts of the country. Examples include the rising number of wildfires in the West, which have doubled in the past few decades. While California and the Gulf Coast are particularly affected, the Northeast and Midwest have also experienced their share of challenges.
At the same time, major cities nationwide are also struggling with the effects of an increasingly crumbling infrastructure. Aging pipes in urban buildings have led to more costly water damage claims. For example, one of our carriers has paid nearly double this decade in water losses, and the number one reason is plumbing failures.
Furthermore, the rising costs of repairs and reconstruction have compounded the challenges. The demand for skilled labor in the rebuilding process now surpasses supply, and replacing high-end appliances and amenities comes at a steep price. It's important to note that suitable temporary living arrangements during such times are also costly.
Ok, so how will this affect my premiums?
Where once we considered anything more than 10% on the high side, we now regularly see jumps of 20%-25% a year. We encourage you to contact your Account Executive regarding your specific program and how your premiums may or may not be affected.
Does the new reality impact me if I don't live in an at-risk area?
Its possible. Keep in mind, while you may live in an area less prone to catastrophic events, that doesn't mean you are exempt from severe losses. Hailstorms in Wyoming, tornadoes in Texas and severe winter storms along the East, have all been areas with damaging losses over the past few years. Therefore, no area is truly immune to loss.
Even if one area within a region is not at risk of catastrophic loss, there may still be a raise in rates within that state. For example, premiums may go up on a townhouse in San Francisco because of wildfires in L.A. County. The reality is, the impact of these trends is nationwide. So, it is important to speak with your insurance broker as some markets are increasing their thresholds in certain areas and others are not writing any new business.
Is there any relief in sight?
It depends largely on science. If major weather incidents and the ensuing catastrophic losses continue or increase, carriers will then need to continue to adjust their exposure and rates accordingly.
What can I do to help myself?
To keep your premiums as low as possible, and your coverage intact, make your account look as appealing as possible to underwriters. That means sustaining small losses, utilizing higher deductibles and keeping your insurance available for catastrophic, worst-case events. This will also provide premium savings. For example, data suggests that properties with one water loss will likely realize another one soon—particularly in apartment buildings. If you put in a claim for a small water loss, you may be a riskier proposition to carriers. Therefore, taking care of small claims, could work in your favor when your policy comes up for renewal.
We also encourage you to comply with all the recommendations suggested by your insurance carrier and to pay your premiums on time. Brokers can no longer guarantee reinstatement if you cancel for non-pay.
Also, take the time to contact your broker and review all of your coverages. When acquiring new items or properties make sure you reach out to them to ensure you have the proper protection. If you still haven't told them that you purchased a new car for your son months ago or you started investing in a wine collection – you should place a quick call and confirm coverage has been issued accordingly.
Lastly, if you live in areas with serious weather concerns and have experienced a non-renewal or a drastic rate increase, ask your broker about secondary markets. They're not ideal, and coverage terms may not be as broad as your existing policy, but they're better than nothing.
Anything else I should know right now?
If you plan to follow our advice and only put in claims for major losses, select policies with high deductibles. You can also get breaks on premiums by complying with any safety measures prescribed by your carrier. Even if you don't think you need a leak detector or backup generator, putting one in anyway will maximize the credits. Hey, whatever it takes!
Always know we are here to guide you through this correction and any other insurance concerns as well.