Six Key Insurance Topics to Discuss with Family Members
Read in 5 minutes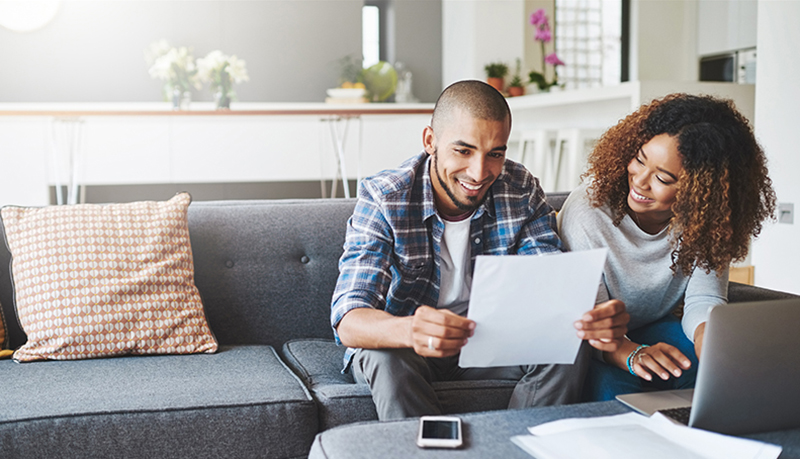 "What do you mean it's not covered? I know Pat bought insurance." Unfortunately, we hear this too often. Clients call us, surprised to learn that policies purchased by other family members are not what they thought. It is easy to see how this can happen. Most busy households divide tasks among the members, and somebody typically winds up with the responsibility of arranging for insurance.
But before any policy is finalized, partners and other family members need to understand what will and won't be covered. It is one of several short but important conversations the family—adults, for sure, but sometimes younger ones as well—should have about insurance.
Here is a quick guide to the topics that merit some proactive discussion—and who to have that conversation with:
Topic: What is-and isn't-covered
Discussion participant: Spouse
Sometimes the spouse who isn't doing the research gets surprised at the cost of a policy. To be fair, buying insurance always entails navigating a trade-off: lower premiums or broader coverage. For instance, coverage meant for more affluent families can have higher liability limits and fewer exclusions than mass-market policies, and protection for certain major risks—especially earthquakes and floods—requires additional coverage that can be quite expensive. It's critical for both partners to agree on what risk the family is willing to accept and what protection it wants to pay for now.
Topic: Which possessions hold the most value
Discussion participant: Spouse
Most homeowners policies have limits to how much they will reimburse for high-valued specialty items like jewelry, fine art, and collectibles. You can purchase coverage separately to insure those specific items or collections to their full value. Sometimes one partner's personal possessions—that 1930 Charlotte Clark Mickey Mouse doll, for example, or the 1952 Topps Mickey Mantle baseball card—are worth far more than their uninformed spouse might suspect. Before any new policy is finalized, a brief chat could be helpful to ensure that.
Topic: Who to call when something happens
Discussion participant: All of-age family members
Everybody needs to know that when there is an accident, theft, or other potential claim to be made, the first call should be to your insurance broker not the insurance carrier. That is because brokers can advise you on how best to present your claim, thus avoiding expensive misunderstandings. If for example, your basement floods due to your sump pump failing from a power outage during a storm. You might be inclined to report a flood to your insurance carrier. But, that characterization would be inaccurate and mostly likely lead to a denied claim. In fact, the actual cause of damage was the failure of the sump pump to operate, because of a power loss, which can be covered depending on the type of policy you purchased. So put your broker's name and number in every family member's cell phone.
Topic: Where the insurance information is
Discussion participant: All of-age family members
Quick, does everyone know where the insurance cards and policy documents are? If they don't, they should. Technology can help here. Consider making a password secured folder in Google Drive or iCloud to store electronic copies of all the necessary information. Most insurance carriers these days also have apps for this purpose alone. In many states, these apps are a legal substitute for your paper auto insurance card.
Topic: The consequences of an insurance claim
Discussion participant: New drivers
Add one more "talk" to the list of uncomfortable sit-downs to have with your maturing kids. This one is to explain how car insurance—and liability laws—work. The most important idea to impart is this: insurance doesn't eliminate all consequences of reckless driving and the overall impact for even just a speeding ticket or moving violation can be severe. If they are involved in accident, there is almost always a deductible applied and in many cases, this can result in a premium increase. Depending on the severity and/or frequency of these incidents, the auto policy could be non-renewed by the insurance carrier. Finding replacement coverage could be very expensive, and your ability to secure high limits of liability protection could be compromised.
Your teenagers also need to know that if they do get in an accident, they shouldn't say anything that might indicate fault. It's natural for anyone, especially a new driver, to apologize. Unfortunately, even a brief "I'm sorry" can turn into a major liability once the lawyers get involved. Tell your kids to be polite, and to ask if anyone needs medical help, but not to discuss anything specific about the incident. If you need some additional talking tips, this might be worth the short read.
Topic: Helping your elderly parents with their insurance
Discussion participant: Your parents
If you are helping your parents with some of their daily living tasks—say shopping, or paying their bills—it is also time to keep an eye on their insurance. To start, that means tracking down the policies they have, the insurance broker they use, and where they keep their documents. Then, ask them to call their broker to authorize you to receive information about their policies. Without that authorization, privacy rules may make it harder for you to help them with billing or claims issues if they arise.
Carving out time for such discussions is well worth the time and effort—as with any risk management program, an ounce of prevention goes a long way. Of course, should you need any assistance, either before or after these, we are available to consult.