The Impact of Natural Disasters on the Insurance Industry
Read in 6 minutes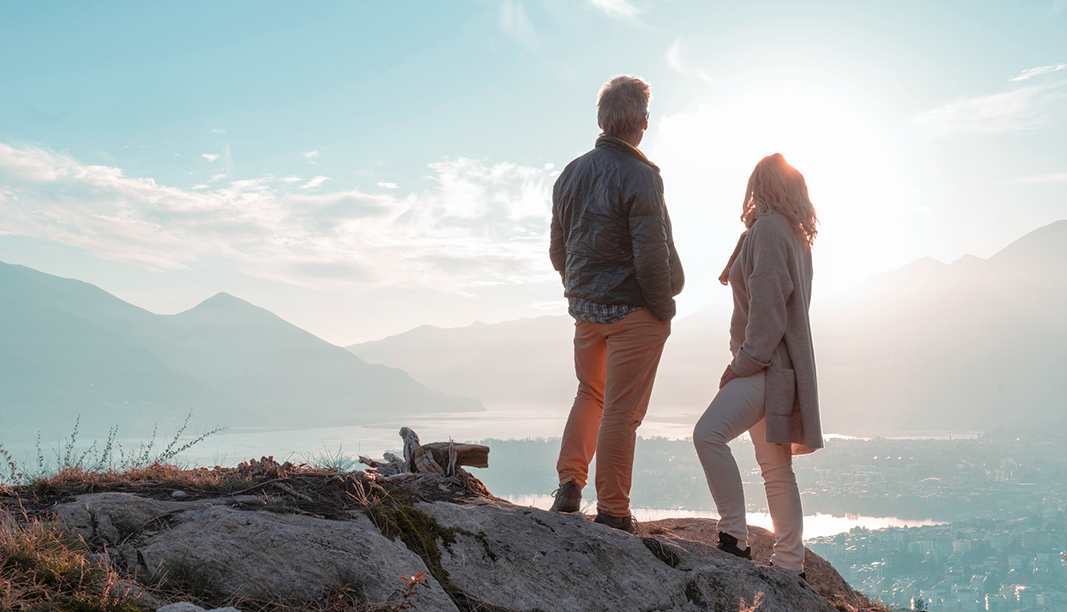 With predictions of another season of significant weather events in the air, it's important for us to give you an update on the current insurance landscape. The insurance industry is constantly evolving due to many factors and our goal is to keep you fully informed so you can better understand what is happening, why, and what you can do to mitigate the impact on your insurance program.
The insurance industry is in the midst of a correction that largely began in California a few years ago and continues to spread across the country, particularly to regions most susceptible to wildfires, hurricanes, and other catastrophic climate events. Despite this, Americans continue to move into these areas, and that has put a serious strain on insurance carriers, which, in turn, is increasingly impacting even less-vulnerable areas. In the past five years, the U.S. has experienced 89 weather-related events that caused at least $1 billion in damage, and that trend is not abating. In 2022 there were 18 separate billion-dollar events making it the third most costly year on record for hurricanes, freezes, severe storms, wildfires, and floods. Floods, in fact, are the country's most frequent and costliest natural disaster, now occurring often in areas not previously considered to be high-hazard ones. All of which means premiums continue to climb higher, non-renewals are more common than ever, and it is increasingly difficult to obtain coverage, wherever you live across the country.
This is no doubt, frustrating news to clients but does have a silver lining: Several years of navigating this market has made our team extremely well equipped to guide you through its challenges and find creative solutions best fit for your unique needs.
Three factors driving the market correction
Insurance carriers engage in a constant struggle to sustain an economic model that allows them to pay the broadest number of claims. This moment in time remains a particularly tricky one for them because …
1. Capacity is low. Today's carriers are significantly overexposed after decades of securing increasingly expensive homes in areas that have borne catastrophic losses from weather events. Even premiums that may seem unreasonably high to individual policyholders do not sufficiently cover carriers' aggregate risk. Not only has this overexposure made carriers tighter with rates, but it has also made them more likely to refuse coverage altogether. This is the case in affected and unaffected areas alike, especially for owners of older homes that are not fitted with the latest protections or do not meet current building codes. A similar reluctance is occurring in areas like New York City, where aging infrastructure makes carriers wary.
2. Reinsurance costs are high. If carriers were left to pay off losses solely with the money they took in from premiums, insurance would be unsustainably expensive. That's why they support their own exposure with reinsurance, essentially, coverage for losses they can't cover on their own. Reinsurance guarantees carriers have enough cash no matter the cost of a loss. That said, the current combination of increased catastrophic events and heavier concentrations of multi-million-dollar homes in vulnerable areas impacts both insurance and reinsurance carriers. In fact, so drastically, reinsurance is now much costlier than before. When those rates rise, it makes it that much more complicated and expensive for carriers to provide adequate coverage for clients. There comes a tipping point when reinsurance becomes just too costly, especially government-regulated ones that are required to carry a certain surplus.
3. Inflation is making everything worse. The cost of replacing almost everything is significantly higher these days. Labor and materials are at sky-high prices because of ongoing supply-chain issues and skilled-worker shortages. Vehicle repair costs, to take one example, have risen steadily, and faster, in the past two years. The latest premium appliances may be more technologically advanced, but that also makes them more expensive. Much more basic materials such as paint, lumber, roofing and plumbing are pricier, too. And these costs continue to climb higher after a catastrophic event which puts pressure on available resources.
Smart risk management strategies
We continue to provide innovative solutions to help protect you and your belongings. But we also want to put you in the best possible position to ride out these challenging times. Specifically, we recommend that you…
Do everything in your power to avoid a loss. Yes, accidents and climate events will unfortunately happen, but you can better prepare your home and property for both. Simple pre-emptive steps such as creating a brush-clearance zone in a wildfire-prone area or undergoing a windstorm mitigation inspection in storm-heavy areas are crucial. We can also help you schedule walk-throughs with professionals, who will spot potential trouble areas and recommend preventative measures. Likewise, we encourage you to embrace the available technology to minimize the likelihood of water loss or wind damage such as water leak detection devices and more.
Protect your insurance coverage. A history of previous claims, even a short one, is often a strong predictor of premium hikes and non-renewals. It can also make it more difficult to secure new coverage. Thus, we encourage you to speak with your insurance professional prior to making any potential claim, so we can help you decide how best to proceed. (In some cases, that means taking on the expense yourself if possible.)
Choose coverage strategically. If, as we suggest, you plan to file claims only in the most onerous scenarios, you can lower premiums by choosing higher deductibles. Other situations may call for you to self-insure or partially insure. For example, if your home has the best-possible wind protection and you do not carry a mortgage, foregoing wind coverage to make the premiums more reasonable might be a viable option.
Contact us before signing a contract on a home: If you are considering buying in a risky geographic area, your broker can tell you if you will be able to purchase coverage—and whether the cost will be prohibitive.
We understand that this is an extremely challenging market, but we are confident that we can help guide you to make it more manageable. If you have any questions about the current state of the market or whether your personal portfolio is adequately protected, please know we are always here to help guide you and your family.