Five Things You Need to Know About Flood Insurance
Read in 4 minutes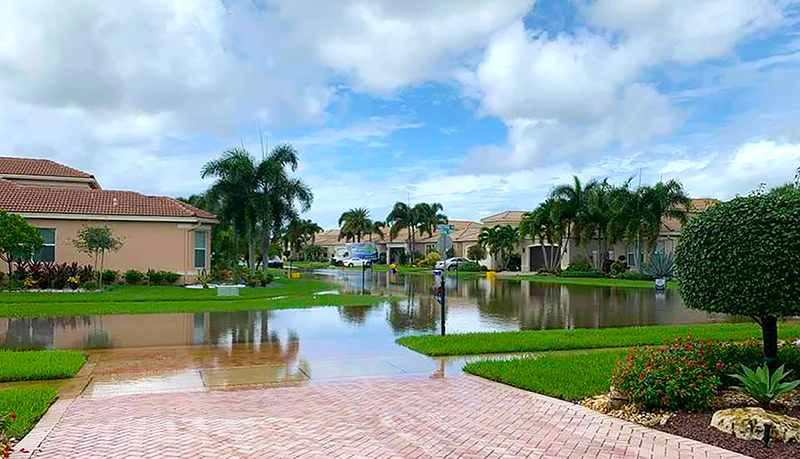 Floods are the most common natural disaster in the United States, causing around $20 billion in damage to at-risk homes every year, a figure that is expected to grow to $51 billion by mid-century because of rising sea levels. This reality makes flood insurance an essential protection for a growing number of clients. At the same time, after decades of stagnant government premiums and few private-company options, the flood insurance market is undergoing a much-needed overhaul. This overview will help you understand what's changing and how that will impact your coverage.
Flood insurance has a very limited scope, but that doesn't make it any less crucial.
These policies don't protect against damage from flooding caused by broken pipes and overflowing sewers, but only harm done by rising surface waters that result from storm surges, torrential rain or other weather-related events. The former concerns are typically protected by homeowner's policies, which in turn do not cover rising surface waters.
For almost 50 years government-backed flood insurance was the only option, but that is changing.
In the 1970s, the federal government—in an attempt to cover some of the inevitable costs of rebuilding after a disaster—created the National Flood Insurance Program (NFIP) which is managed by the Federal Emergency Management Agency (FEMA). To take part in this program, communities are required to adopt and enforce regulations that help mitigate flooding effects. For example, homes must be built sufficiently above the base flood level. Once a community agrees to participate, every dwelling is eligible for NFIP coverage.
The NFIP caps coverage at $250,000 per dwelling and $100,000 for the contents, an amount that is clearly not sufficient to offset losses in expensive areas, like the Hamptons, Fire Island and Southern California. But since most private insurers didn't offer flood insurance, homeowners had little choice but to make do with the NFIP offerings.
Now, though, with 50 years of data on which to base calculations of coverage and premiums, some carriers are offering policies. Unlike with the NFIP, carriers aren't required to offer coverage to everyone but for those who do qualify, the protection can make a big difference and can offer broader coverage limits. As such, many clients are incorporating these policies as part of their risk management strategy.
Government-backed flood insurance premiums are getting more expensive.
The NFIP program has long struggled with solvency, but the incredible costs accumulated over the past decade with increasing catastrophic storms with surges and heavy rains forced FEMA to reevaluate the system. The result, Risk Rating 2.0, allows the government to collect premiums that are commensurate with the specific flood risk of each dwelling. Its rollout began October 1, 2021 and was completed April 1, 2022.
A few important points regarding the new pricing, which is calculated on a dwelling-by-dwelling basis:
Vacation homes are losing discounted ratings and thus will automatically pay higher premiums.
Large properties, which have a higher exposure because of their expanded footprint, are seeing higher rates.
Coastal homes and other high-risk areas are being particularly affected.
Houses built to code and that incorporate all flood-proofing measures have more stable rates.
Preventative measures may not be easy, but they are worthwhile during renovations.
Old homes that do not meet flood-resistant codes are grandfathered into NFIP policies, and those policies, in turn, roll over to new owners. However, renovations that affect more than 50% of a house must accommodate the new flood-resistant codes. Also, we recommend that clients incorporate flood vents if there is enough room below ground level. Obviously, these tasks can be costly, but they are also well worth the consideration. Not only will they make your home a safer place to live, they will also potentially reduce your NFIP premiums and greatly increase your chances of securing private flood insurance.
House hunters should consider flood risk and insurance before they buy.
A quick call to your insurance advisor before signing a contract in a high-risk flood zone can save you a lot of stress later. At the very least, you can get a sense of the risk level involved in the purchase, the possibility of obtaining private flood insurance and the cost of expected premiums, all of which will help you make an informed decision.
Unfortunately, all evidence suggests floods will only continue to increase, becoming the new normal. If you are concerned about flood coverage for your home, please reach out as we can help you navigate this tricky landscape.