How Climate Change Is Impacting Your Insurance Program
Read in 4 minutes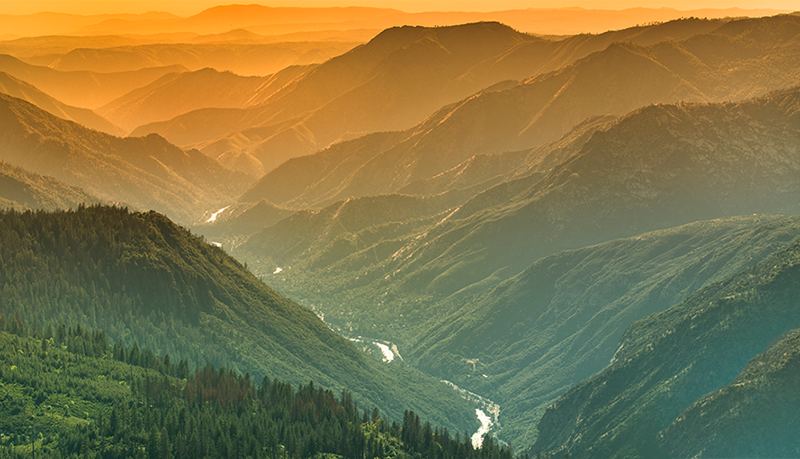 From the deep freeze in Texas to the wildfires in California, extreme weather is causing a tempest throughout the industry: premium increases, non-renewals, difficulties in obtaining coverage. The impact is neither limited to the hardest-hit regions, nor is it likely to go away soon. Understandably, many of our clients have been asking how it all will affect them. This overview explains exactly what's happening and why, and suggests how to minimize the consequences on your personal insurance portfolio.
Today's weather report
Extreme climate events—hurricanes, wildfires, tornadoes and the like—are occurring more frequently than ever. A recent report from the United Nations Office on Disaster Risk Reduction called the increase "staggering," and that's no exaggeration. There were 4,212 recorded disaster events worldwide between 1980 to 1999; from 2000-2019, the number was 7,348.
At the same time, weather forecasting has become less accurate, unable to keep up with the growing unpredictability of climate-change-induced events. That makes it even harder to prepare for the worst. Furthermore, today's extreme weather often lasts longer and is more intense, which, in turn, causes even more damage.
Shifting winds in the insurance industry
The unpredictability of these catastrophic events has made it harder for insurance carriers to confidently take on additional risk. Informed by updated actuarial data, they have begun to rebalance their portfolios by determining where they are over-extended. California is a prime example as the wildfires are affecting larger areas and destroying entire neighborhoods across the state. This is resulting in multi-billion dollar claims year over year. Multiply that by the 7,000+ catastrophic events over the past decade and you can see the imbalance that carriers are now trying to correct. That correction manifests as an increase in premiums, and possibly non-renewals, for everyone, regardless of where they live.
What that looks like in practice is this:
Premium hikes across the board, regardless of history, type of home and most important, location. These increases have nothing to do with whether the particular situation of any one client warrants them. Carriers are simply protecting their profitability, making sure they are collecting enough to cover their exposures and higher reinsurance fees.
Declined policies for properties with any negative history at all, even if that history predates the current ownership.
Preventative and protective measure requirements such as for backup generators, low-temperature sensors and water shut-off systems.
A much more particular view of risk assumption. For example, a carrier might prefer to insure one $2 million home rather than two $1 million homes in an attempt to minimize its exposure.
Riding out the storm
The best way to counter this industry retrenchment is to make your account look as appealing as possible to underwriters. Here are some things that can help you accomplish that:
Talk to your broker as soon as you begin to think about buying a home: The earlier, the better. Brokers can help you understand exactly what the coverage situation is in whatever locations you are considering. They will present the potential costs of living in a region prone to cataclysmic events and in those that may be secondarily affected by the newer climate-related fluctuations in the market.
Limit your claims: Of course, you want to be compensated for every loss, but consider only putting in claims for large or severe losses which will eliminate headaches down the line. If you put in claims frequently for small dollar amounts, your program may be less appealing to carriers and could result in being non-renewed. Sustaining even a $50,000 loss without reimbursement, can leave you in a better position at renewal time.
Raise your deductible: If you do decide you can make claims only for major losses, you can then lower your premiums by choosing policies with higher deductibles. You can also receive breaks on premiums if you comply with various carrier-requested safety measures, such as the installation of leak detectors and backup generators.
Build smarter: If you are starting from the ground up, your first call should be with your broker. Together you can both vet your architect and contractor not only for aesthetics and cost, but also on their knowledge of resiliency. You want them to be well versed on all the latest protective measures and technologies. Ask them to show you examples of previous relevant projects and to outline the steps they expect to take to fortify yours.
Unfortunately, climate change is the new normal, which means insurance carriers will continue to be caught in a bind: how to help prevent overwhelming losses while sustaining a successful business. At the moment, there is just no obvious and clear path through the increasingly unpredictable and destructive forces of the weather. Until the skies clear, we are using our extensive experience and technical know-how to manage this difficult market, helping clients mitigate premium increases and finding alternative coverage in the worst cases. If you have any concerns, please do not hesitate to reach out.