Demystifying the Claims Process
Read in 7 minutes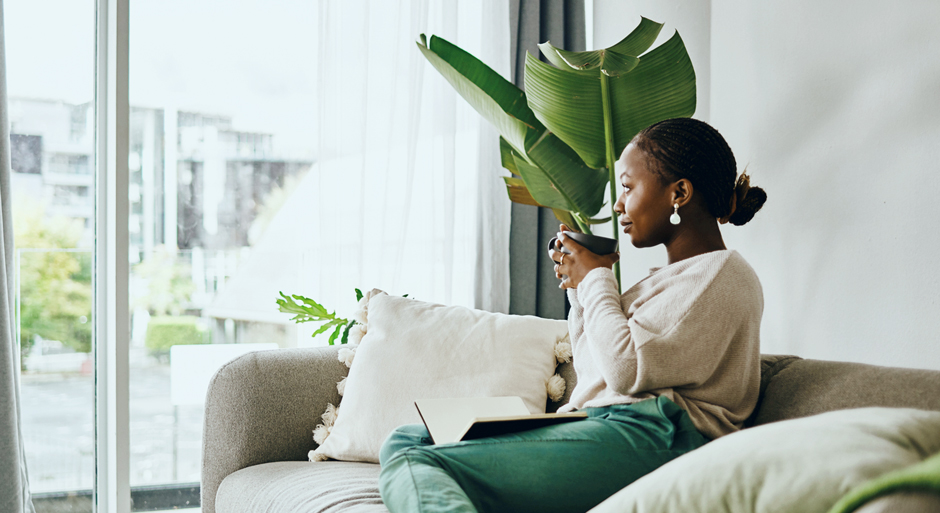 As insurance professionals, we have a front-row view of life's precariousness, witnessing again and again how things can change in an instant. A client arrives home from a celebratory dinner to find a flood caused by a burst pipe has damaged her art collection. A leisurely ride downtown totals the classic car as an uninsured motorist runs a stop sign. Or an uncontrollable wildfire razes the family's summer compound.
Having witnessed such misfortunes and the rebuilding—of the homes, collections, and lives—that follows, we have learned that an experienced advisor by your side during carrier negotiations can minimize added stress during the claims process. That is why we dedicate tremendous resources to our claims advocacy responsibilities. When the worst happens, you deserve to have experts at your side to guide you all the way to a finalized settlement.
We also know that the more familiar you are with the process beforehand, the better things are likely to go should you need to make a claim. To that end, this piece highlights all you can expect when filing a claim and what you can do to help ensure the experience is a smooth one.
What to do in the immediate aftermath of a loss (or if trouble is imminent):
A lot of emotional but crucial decisions will need to be made when calamity arises, but how you act in the moment can have a great impact on how your ensuing claim plays out. Setting a course of action beforehand will help get you to a best-case outcome. Here are some things to keep in mind.
Before you do anything else, make sure everyone is safe. When a dangerous event is on its way, your first concern, of course, is getting family members and any employees to a secure location. Only then should you consider going back to collect whatever possessions you can. Similarly, in the immediate aftermath of an incident, take stock of everyone's well-being before making any other moves.
Stay ahead of the situation. As soon as you know that a damaging event is working its way towards you, contact your account executive so they can begin a claim, just in case. Inevitably, resources are scarce after such events, so you want to be first in line with carriers, adjusters, and contractors once the trouble clears. If your property emerges without any significant damage, we can help you close out the claim.
Your first insurance-related call should be to your advisor, not the carrier. You'll notice in the item above that we suggest you contact your account executive to begin a claim. That's because our specialists have countless experience navigating situations of all kinds. For starters, they can peruse your loss history and assess the extent of the damage to determine if filing a claim is even in your best interest. If it is, they will keep the process on track, including filing expeditiously. They know carriers need to be given the best chance to determine the cause of a loss, and if you wait too long and the cause is no longer determinable—for instance, if repairs have been made—you may be denied restitution. Most important, what is said in and around the filing of a claim can alter what a carrier will cover. You can count on your team to position losses to your advantage.
Always work to mitigate further damage. After the initial loss or crisis, most policies require you to do whatever can reasonably be done to minimize the damage from getting worse. Your advisors will be happy to put you in contact with the companies that dry out wet walls, patch roofs or temporarily fix burst pipes so that mold doesn't grow, or the water damage doesn't spread to other areas.
It's important not to throw things away. It's perfectly understandable to want to begin cleanup efforts right away, but you need to fight the impulse. Every damaged item has to be inventoried and documented by the insurance adjustor. Any property that has been discarded will not be covered.
What to do once a claim has been filed:
The good news is that the claims process can yield satisfying results in as few as 10 days (for, say, a lost piece of jewelry). On the other hand, you might have to wait a bit longer—six months or more—if you are waiting to be compensated for major property damage even longer still if a liability suit is involved. Whatever the case, here are some steps you can take to keep forward progress:
Prepare for the adjustor's inspection. As the named insured, you will be the one speaking with the carrier's representatives throughout the process. Again, what you do and don't say has the potential to affect the resolution, so keep responses simple and direct. Most of all, avoid volunteering information. For example, if there is a case of water damage, suggesting seepage in the foundation may move your claim to a denial. Better to say you aren't sure where the water is from and leave it at that.
Get estimates for repairs. You will need to provide a quote from a contractor, repair shop, or whoever will be fixing the damage you have reported. (Alliant's claims team can provide recommendations for such vendors and review their quotes and backup documentation.) If this is too much for you to tackle amid the post-event chaos, there are vendors who oversee quote-collections and rebuilds for a percentage of the reimbursement. Likewise, there are those who can inventory the damage for you.
Be ready to negotiate. Once all documentation and estimates have been gathered, a carrier will offer a reimbursement figure. Your claims team will be invaluable here too, helping to reconcile the inevitable gap between the actual cost and proposed payout, giving you the best chance to recover an appropriate amount.
Make sure the check is made out to the right person. Carriers are legally obliged to issue settlement checks to the named insured, and that can be confusing when that entity is in fact a family or LLC without a bank account. (We suggest that you look into this now with your account executive, and make any changes, so you won't have to deal with this issue at the same time that you are dealing with losses.) It is worth noting that when a loan is involved, the carrier must also be listed on the check, and this often gets tricky, as every bank has its own fund-releasing procedure. One workaround is to ask the carrier to write the check directly to the vendor.
As mentioned above, it is important to keep in mind that filing a claim is not always the right move, and that fact is truer than ever in today's difficult market. In fact, we offer this piece of advice: pay out of pocket for any amount that will not cause you significant financial stress and save claims only for catastrophic losses. We recognize that this may sound like counterintuitive guidance, given that you pay good money for your coverage. Unfortunately, accruing too many claims can result in nonrenewals and higher premiums, and both of those outcomes will ultimately cost you more.
Hopefully, you will never need to make these difficult calculations or file any claims. Should you need to do so, though, we believe that your coverage is only as good as the claims experience it prompts, and we will do everything in our power to make it as seamless and positive as we can.