What To Do If You Are the Victim of Cyber Fraud
Read in 4 minutes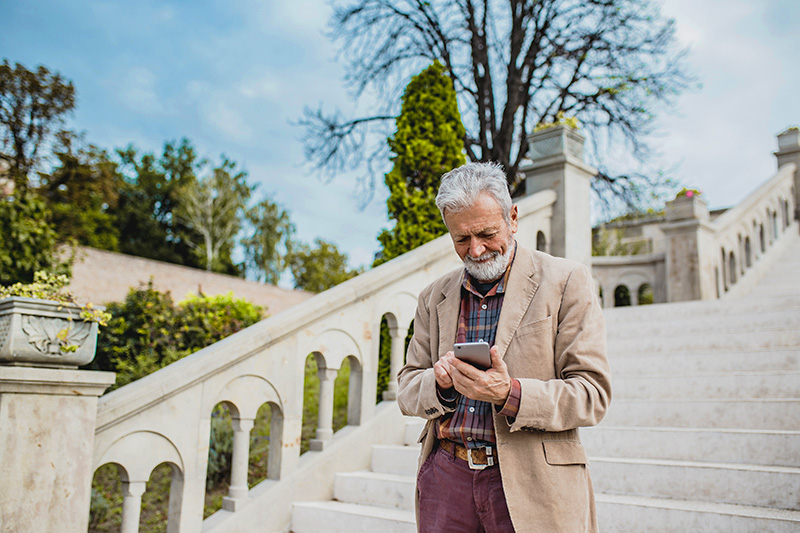 Scams existed long before the Internet, but today's hyper-connectivity has made defrauding innocent victims much more prevalent. In fact, in just one year the FBI reported losses in excess of $10 billion from cybercrimes and that number only accounts for reported fraud.
Unfortunately, these swindles can absolutely happen to anyone—and will, as long as the scammers continue to hone their tactics. Fortunately, many carriers have responded to this digital scourge by offering improved insurance options. While first-generation solutions provided only minimal coverage, some carriers now offer reimbursements as high as $1 million or more for losses incurred through extortion, phishing, and other types of fraud. Every policy is unique, and thus, you should speak with your broker to understand your coverage. And of course, if you suspect you are a victim, immediately reach out to your insurance professional for resources and assistance. 
Identifying and reacting to the four most common cyber scams
The below outlines the first steps you should take after calling your insurance advisor, should you fall prey to the four most common types of cyber fraud.
1. Phishing
Scammers gain entry into your accounts after you click on "urgent" email or text requests that appear to come from legitimate organizations (i.e., your bank, FedEx, Amazon).
What you should do: Depending upon what was exposed, you may freeze your credit (social security number), change your login information and/or password, and contact your bank.
2. Identity theft
Criminals steal your personal information, gain access to your banking information, and open new accounts in your name, securing loans, requesting wires and more.
What you should do: Freeze your credit and contact whatever entity was co-opted in the scam, as further investigation into the activity will likely be necessary. Alert applicable financial institutions to ensure no other funds are stolen.
3. Malware and extortion
Harmful software is installed on your device after you are lured into visiting spurious websites or engaging with infected downloads or email attachments. With ransomware, one of the most profitable malware iterations is when the criminal encrypts your files, then demands money to free them again. This can also lead to extortion if they uncover compromising information, and demand money to keep it out of the public eye.
What you should do: Download and run security software on the affected computer, removing any malware if possible. Consider hiring a crisis management firm to guide a public response should there be a concern about reputational damage related to the fraud.
4. Fake shopping sites
You think you are buying a product on Amazon or Instagram but are actually dealing with a dropshipper, a third-party purveyor who sends an inferior product or nothing at all.
What you should do: Contact the institution who handled your payment—credit card company, bank, gift card issuer, etc.— to reverse the charges or refund your money.
Avoiding cyber fraud going forward
Our goal, of course, is to help you make it as hard as possible for anyone to defraud you. To that end, whether or not you've already experienced cyber fraud, we recommend the following best practices:
Accept two-factor authentication wherever it is offered: After logging on with your name and password, the site sends a unique code to your mobile or email for you to input.
Keep your software updated: Immediately install any updates for your computer, mobile, and smart home systems as those updates are often released to fix a discovered vulnerability that could put you and your information at risk.
Use a password manager: It's best not to use a password for more than one login. A password manager will help you create a strong password that is then stored in your encrypted keychain.
Establish security protocols for all financial transactions: Create processes with your advisors and institutions that require multiple approvals for any significant transfers or wires.
Be wary of links: If you get a notice about any of your accounts or from any of your institutions, carefully confirm the sender before clicking any links as scammers have become quite adept at formatting communications to appear legitimate. When in doubt, don't click, and contact the institution through their own website or listed phone number.
As long as we remain dependent on technology to enrich our lives, there will always be those who seek to take advantage of that dependence. But by familiarizing yourself with their nefarious tactics and taking immediate action should something happen as well as employing all possible precautions, you can effectively navigate the challenges today.