Smooth Sailing Ahead: What You Need to Know About Yacht Insurance
Read in 5 minutes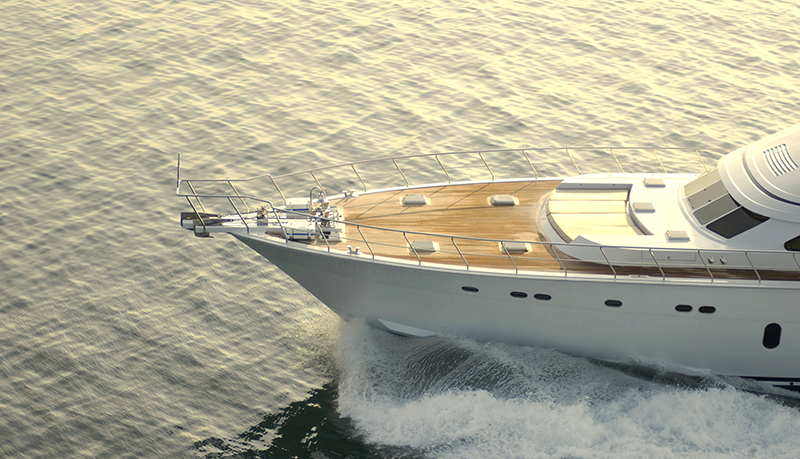 Island hopping through the Caribbean or cruising the Mediterranean, yacht ownership should be a sun-filled dream come true. But, as every seafarer knows, storms and structural mishaps can quickly turn the dream into a nightmare. Contributing to that nightmare, yacht insurance policies are notoriously demanding and their terms are extraordinarily complicated. To help you navigate these complicated insurance waters, here are our insights to help ensure that you are never left high and dry.
Current Conditions
Securing yacht insurance has been a challenging task in recent years due to various factors including increasing natural disasters, regulatory changes, and economic shifts. The overwhelming payouts have forced several carriers out of the industry, and those that remained not only increased rates significantly but became extremely picky about who and what they would insure. In fact, today, many carriers would prefer to not cover first-time yacht owners at all.
So, the first thing we tell people who ask about insuring a yacht is that the process will be an intricate one. Needless to say, it's more important than ever to find an insurance professional who has the knowledge to put together a successful package, and the strong industry ties to get it done.
The Right Approach For Securing Yacht Insurance
Unlike some other more pro forma coverages, this one is neither quick-binding nor set-it-and-forget-it. It will take some work to get adequate coverage, then require more communication with your broker to adhere to the carrier's demands. These suggestions will make it easier to do both:
Lean into the process: To obtain insurance, your broker has to paint your circumstances in the best possible light, and that is going to require know-how (theirs) and time (yours). Our watercraft team has the advantage of having worked for carriers, so they understand exactly what underwriters need to see, but they can't create that packet of information without your help.
Be prepared to answer questions: Underwriters want to know everything, from primary mooring spot (although the bigger the yacht, the less it matters) to cruising itineraries to hurricane contingencies to who is your captain and crew. If you are buying a pre-owned yacht, you also need an accredited appraisal of its condition and value.
Keep your insurance professional on speed-dial: Making sure you are properly protected means thinking beyond the vessel itself. Specifically, your insurance professional should review all contracts for marinas, shipyards and the like; few of those entities provide the blanket coverage you would expect them to, instead offloading as much liability as possible onto vessel owners. And to make sure your insurance remains valid, you will need to keep your insurance professional apprised of all operational changes, especially in personnel. Many carriers reject captains who they deem too inexperienced. It's also important to let the insurer know, via your broker, whenever there are navigational changes.
Four Concerns That Could Put You In Deep Water
Yacht ownership comes with its own set of potential problems which is why proper coverage is essential. Here are some of the potential worries:
Gusts and gales: When the winds blow, vessels get tossed about even when they are tied up at a marina. Big storms can rip pilings out of the ground, and that is bad whether it is your boat's moorings or not, because once one boat is let loose, it can ping pong destructively through neighboring vessels. During those 2017 catastrophic storms, thousands of boats sank, but many others ended up on dry land, up to 1,000 feet from the water.
Lightning: This is becoming more of an issue as vessels become more sophisticated. A strike can wipe out an entire electrical system, and these days that system can cost a million dollars or more. As a result, carriers have increased lightning deductibles.
Fire: A bad shore power connection, an engine issue, shipyard carelessness ... any of these hazards can lead to costly damage, particularly because many boats are highly flammable.
Groundings: Professional captains significantly cut down on the incidence of groundings and collisions. Nonetheless, the possibility remains, especially in crowded sea lanes such as those off the coast of Florida and in the Caribbean.
A Tight Ship: What Needs To Be Covered
Appropriate coverage protects you when there is loss of property, liability claims and environmental damage. The essentials include:
Hull and machinery: Think of it as property coverage for your boat, protecting not only the vessel and its infrastructure, but also some personal property, tenders and recreational watercraft, even the mopeds you use to zip around towns after you dock. However, though helicopter pads on your yacht can be included, the helicopters will require additional coverage.
Protection and indemnity (P&I): This provides coverage for your liability for anything, fixed or floating, that your yacht hits. It also encompasses bodily injury to passengers or the crew, property damage and a mariner's version of workers comp. You also want your P&I policy to reflect your intended navigation area. If you are going to be cruising internationally, your policy must be able to respond every port around the world (note: this is why a great majority of yachts are covered under one of 13 P&I clubs).
Wreck removal: Should your boat sink, the local jurisdiction may mandate that you remove it. That is quite an expensive proposition.
Vessel pollution liability: This is another requirement in many jurisdictions— the United States made it mandatory after the Exxon Valdez oil spill. Frequently rolled into P&I, it also covers fines and penalties incurred for causing damage to natural habitats such as reefs.
Yachting is almost by definition an interstate activity, so maritime insurance is less regulated than most other coverages. One benefit of this lesser oversight is that much of it can be tailored specifically to your— and your vessels—needs. We understand the tremendous pleasure that you expect to receive from yacht ownership, so we look forward to using our all-hands-on-deck approach to make sure nothing ever rocks your boat.