Preparing Your Home for Risks
Read in 5 minutes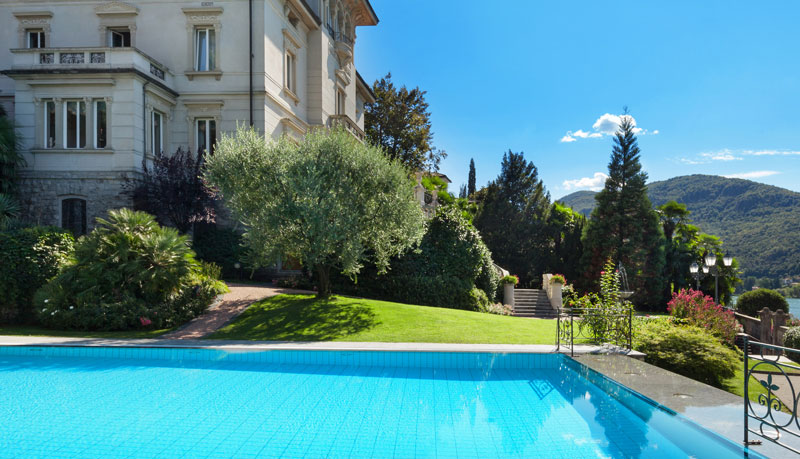 There continues to be significant challenges for clients in today's insurance market: higher premiums, an increase in non-renewals and more difficulty obtaining policies are just the beginning. But there are things you can do to minimize the impact of such challenges, especially around your home(s). Given today's risk landscape, we all benefit from thinking about the potential perils at every turn—both the expected and unexpected. From the deep freeze in Texas to the wildfires in California, extreme weather is causing a tempest throughout the industry. The impact is neither limited to the hardest-hit regions, nor is it likely to go away soon.
In any scenario, being prepared can make all the difference, both for your safety in the moment and for risk management in general. As you prepare for the future, our loss control specialist suggests taking the following steps to protect your home and belongings:
1. Create and execute a maintenance plan.
Most people rarely—if ever—think about their home's electrical, mechanical, and plumbing systems when all appears well. But checking them regularly can minimize costly surprises, especially since changing seasons and passing years take their toll on even the highest-quality materials and networks. The following are different items you may want to include in your annual maintenance plan: 
Because outdoor condensation lines clog over time, you will want to inspect them for blockages and clean them when necessary.
Water heaters. Since rust is the big issue here, expect to replace the water heater anode rod every few years.
Water lines. As rubber hoses age, they grow brittle. We recommend replacing them before they spring a leak.
Roofs and chimneys. These are major sources of headaches: leaky roofs can lead to serious structural damage and chimneys need to be kept cleaned and clear (which means checking for unwelcome intruders, like nesting birds).
Exterior wood. This is an especially crucial task in humid areas, as siding is more susceptible to dry rot and infestations. That sort of decay can lead to interior water seepage that damages the home. Inspect for soft spots in the wood and replace sections if necessary. Additionally, keep up with painting and caulking as needed.
Clogs invite trouble because when pooling water has nowhere else to go, it often finds its way inside the house. Also, in wildfire zones, the last thing you want is a gutter filled with flammable debris. So, no matter the location, it's crucial to keep your gutters clear.
2. Monitor water flow. 
Too often we have seen a minor drip turn into a major headache. Whether from a burst pipe, a defective ice machine or a leaky faucet – water loss is the second-most common claim made by our clients. Automatic shut-off devices are highly recommended (if not essential), which alert homeowners to increased flow in pipes and leaks.
3. Pay extra attention at holiday time.
Though the season wouldn't be the same without them, candles and electrical lights pose additional risks. To make sure the decoration is enjoyable and not worrisome, be on the lookout for potential peril: Is the holiday display too close to the artwork? Will children be playing near the menorah?
4. Give your second home a second glance.
It's easy to let the routine maintenance of vacation homes slide, and that just compounds the fact that you are not always on-site to detect small issues before they balloon. A to-do list to complete before closing up for the season, or even the week, will help. Things to check off include: Is the heat properly set? Is the water system turned off? Will the caretaker stop by to check on things? 
5. Handle collections with care.
Making sure your prized possessions are well protected is paramount. These are some things to consider:
A few inches can separate safety from disaster. We suggest making sure you don't hang a painting where it can be punctured by a doorknob or pawed by the family dog. Similarly, we recommend you store your collectible car in a well-equipped garage with suitable alarms and security systems. Make sure the building protects against rain, ice, floods, and whatever natural disasters are common in your area.
Be sure to train everyone in the household to not only care for each of the pieces in your collections, but what to do in case of accidental damage. In most cases, hire professional art conservators to do any required cleaning and certainly for any needed repairs. Also, limiting those charged with the task will help limit the risk of theft.
Planning. Train the staff on how to safely and effectively handle situations such as fires or weather incidents. This way, employees know how to properly protect art or other valuables. Establish evacuation protocols—including who is tasked with moving valuables, and to where—as well as conduct practice drills with your staff and family.
Our job is to see risk where others might not, but it's also to educate our clients to see it too. Along with this article, we have developed a library full of advice and guidance on nearly every risk management concern, as well as a disaster preparedness center. And, of course, we are always available to discuss any questions or worries. Together, we can keep you and your family, as well as your home and possessions, secure.