Managing the Risks of NFTs
Read in 5 minutes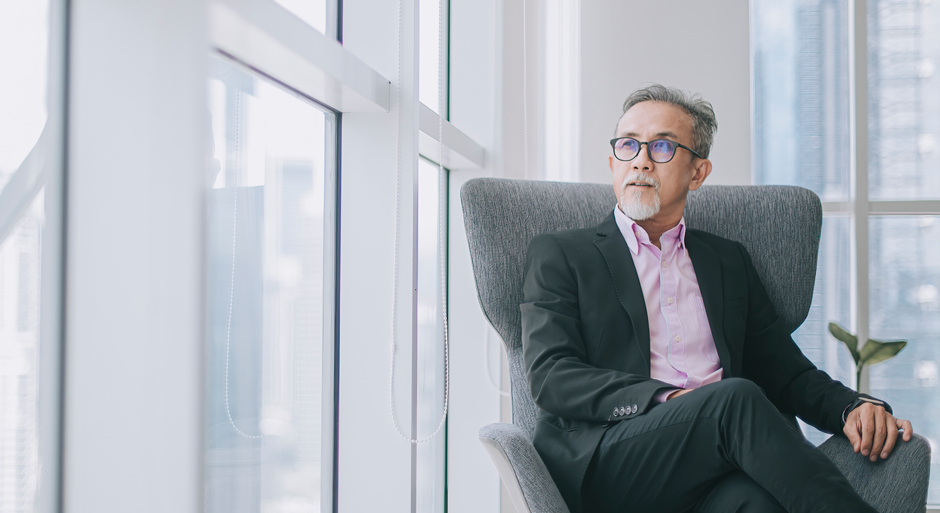 In 2021, the prestigious Collins Dictionary named "NFT" its word of the year. As you might well know, it stands for "non-fungible token," which is, per the Collins' definition, "a unique digital certificate, registered in a blockchain, that is used to record ownership of an asset such as an artwork or a collectible." In their explanation, the dictionary's editors noted that, "what's really captured the public's imagination around NFTs is the use of this technology to sell art."
There has definitely been much excitement and quite a bit of investment in the market. In March 2021, for example, Christie's auctioned off EVERYDAYS: THE FIRST 5000 DAYS by Beeple, a "monumental digital collage," for more than $69 million. It remains the most expensive auctioned NFT, but many other works have attained seven- and eight-figure valuations.
Certainly, many of our clients—and not just seasoned collectors—are intrigued. And while the insurance market for NFTs is nascent and many uncertainties remain, we felt it would be valuable to offer insight into the current state of risk management for NFTs, as well as a sense of what the future may hold. To that end, we have compiled answers to the most frequently asked questions around risks, insurance solutions and best purchasing practices for collectors of this burgeoning art form.
What are the risks associated with collecting NFTs?
There is significant market variability due to its short existence. NFT values have both soared and sank. Case in point: Sotheby's suddenly halted a $30 million NFT auction and OpenSea (the most popular NFT marketplace) suffered a 90 percent loss in its monthly transaction volume in the first half of 2022. As with most investments, you take a gamble when you spend your money. But given the immaturity of this market, that gamble may be somewhat riskier. Some analysts predict the NFT market will eventually collapse entirely. Of course, there are others who fully expect it to thrive.
NFT transactions are rife with scams. This is due to NFTs being a newer asset not yet specifically regulated and purchased with harder-to-trace crypto. They are a prime target for nefarious transactions. These include: "rug pulls," in which a developer runs off with a buyer's money without creating the product; "whitelisting," in which insiders, with early access to discounted prices, resell their NFTs at a premium; and "wash trading," in which people sell NFTs to themselves to inflate the perceived value. NFTs are often used to launder money, too. (To be fair, money laundering is an issue in the traditional art market as well.)
Thefts of NFTS are commonplace and recovery is often difficult. According to the 2022 NFT & Financial Crime Report by Elliptical, an organization combating cryptocurrency crime, there was more than $100 million worth of NFTs reported stolen between July 2021 and July 2022; over 4,600 incidents were reported in the final month alone, the worst period on record. (Keep in mind, those are just the incidents that were reported.) Generally, someone hacks into your digital wallet, where tokens are stored—or tricks you into revealing your private key and, once inside, transfers ownership. On the other hand, artists and creators face a different type of theft: their work is made into an NFT and sold without their permission and without collecting remuneration.
Is there insurance for NFTs?
At the moment there is very limited coverage, and the market is fluid. The industry is not known for rushing to assume new risk. That said, they are aware of the need. We are in regular discussions with our carriers about potential solutions. We imagine that polices crafted will cover the theft or loss of your wallet's private key that defines your ownership, much like fine art policies that secure the certificate of a conceptual piece. In either case, that is where the value lies.
Still, it is important to note that insurance never covers market volatility. As with any types of collectibles, we encourage clients to educate themselves about the market and to speak with their team of trusted advisors before making any major investments.
What is the best way to protect an NFT investment?
With insurance not yet a viable risk management tool, we urge you to incorporate every possible safeguard relevant to the ownership of NFTs. These include:
Buy only from verified marketplaces with the same kind of due diligence you would do before buying a piece of physical art is necessary for NFTs. Shop only through websites that are verified NFT marketplaces, such as OpenSea and Rarible. The foundational point of the blockchain is that it allows for the verification of authenticity and ownership. Person-to-person transactions are inherently riskier, so do not buy from a link on social media, or through direct messaging.
Use a hardware wallet which is a physical device, similar to a flash drive, that stores the private keys that permit you to access your NFTs. Because they are not connected to the internet, they are much safer than a software wallet; if your computer is hacked, the keys remain secure. Hardware wallets do require a code, and you should store those on pieces of paper that you keep in various safe spaces—and not just in your home. That way, if one gets misplaced, your NFTs are not lost forever. But never store the code near your hardware wallet and never take a picture because it gets stored in the cloud, which can be hacked, and most importantly don't share it.
Ignore strange emails and pop-ups typical of scammers who have become quite sophisticated. Avoid their tricks. Once you have clicked on one of their links, they can access your wallet if it is stored on your computer or the cloud, meaning they will have access to your NFTs.
While NFTs are innovative and exciting, there are also real risks associated with the opportunity. Following the advice above will give you every chance to ensure that the investment is a positive one. In the meantime, know that we will continue to advocate for solutions and monitor the insurance landscape, so we can apprise you of policy options that we would recommend for our clients.