Liability Protection for Family Enterprise Directors & Trustees: Strategies to Attract and Retain Talent
Read in 4 minutes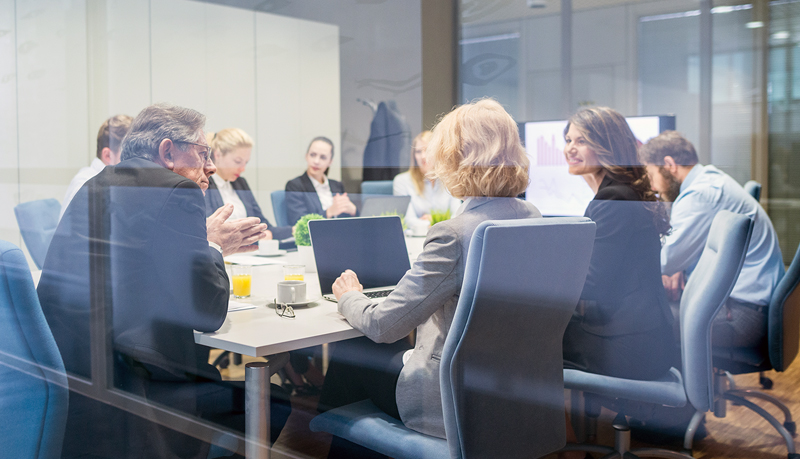 Families that have grown wealth through ownership of a business over multiple generations have experienced the necessity of utilizing complex entities for planning purposes, including trusts, partnerships and corporations.
A family office is a common example of a corporation that families establish to manage wealth from the sale of their family business, or to preserve wealth outside of their family owned company.
Today in the United States, family businesses have created significant wealth to preserve: family businesses account for 64% of American GDP and comprise 35% of Fortune 500 Companies. Approximately $10.4 trillion of net worth will be transferred by 2040, according to a recent study by KPMG.
Until recently, many families filled key governance roles associated with their trust and estate planning with trusted friends, colleagues, or advisors who were flattered to be asked and honored to serve. But many are now ready to retire and we're witnessing a shift in who is recruited—and willing—to take over. The new candidates are often seasoned professionals with a greater understanding of key roles and their responsibilities—and also of the potential liability exposures they may face. Not surprisingly, top-caliber directors and trustees very much want to be certain they'll be protected from any personal liability before they'll even consider serving in such a role.
For directors, liability exposure arises from a strict fiduciary duty (a legal obligation for one party to act with the highest standard of care for another party) to family members and family operating entities. Directors have obligations and standards of care for their decisions where their exposure to legal liability is similar to that of Directors of larger corporations.
For trustees, liability exposure comes from the administration of a trust and the fiduciary duty to act solely for the benefit of the trust's beneficiaries.
On a larger scale, families of significant wealth that form a private trust company essentially own a corporation created to provide fiduciary services to their generational family, not to serve the general public or unrelated clients. Such trust companies are overseen by professional boards under a formal corporate structure and require different but nonetheless tailored liability protection. They are also subject to oversight by a banking regulator and are established within jurisdictions such as New Hampshire, Nevada, South Dakota, Tennessee or Wyoming that may have compulsory insurance requirements. All of these factors make risk and insurance evaluations essential.
To manage this increasing variety of liabilities, we suggest a thorough review of indemnification both through contractual language and the purchase of insurance. Contractual language may help, but it is often not sufficient. The best risk management approach is to have both.
We often hear directors and trustees say, "I'm indemnified, so I don't need to worry". Alas, indemnification is inadequate if it is not backed with sufficient financial resources. A director or trustee relying upon his or her legal defense costs being provided through an indemnification clause may find there's no agreement on or availability of the amount of funds available for defense costs. Outside of funding, we suggest consulting legal counsel to ensure indemnification provisions provide the maximum protection permitted by law by the corporate charter or by employment contract.
Most family enterprises buy insurance or may be required to buy it as part of establishing their private trust company. We suggest using a holistic approach to understand the complexity of the family enterprise, and its organizational structure. This approach allows us to articulate the risk profile to insurance underwriters and give us the ability to maximize liability protection for our clients. If an insurance program doesn't incorporate different corporate structures and tailor the program to specific roles and protect the liability of the role, a potential gap in coverage will occur.
With the heft of family businesses and their contribution to America's economy comes significant wealth creation and the necessity for insurance to fulfill the role in helping family enterprises attract top directors, officers and trustees. As boards and roles become increasingly professionalized, a careful review of liability protection is essential.