How to Minimize Non-Coronavirus Related Issues While Sheltering at Home
Read in 5 minutes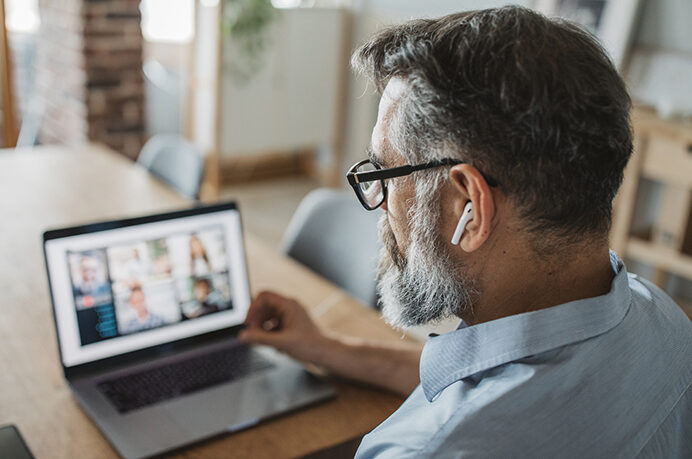 Understandably so, COVID-19 is the nation's predominant concern at the moment and the last thing we want to do is add to your worries. But as you stay inside to flatten the curve, there are some tangible risks that have risen from the new normal. As insurance brokers, it is our responsibility to help you avoid any additional distress at this time and discuss a few ways to help protect yourself while sheltering at home.
1. Criminals casing your social media and video calls for information they can use.
Why the risk is higher:
Many of our clients are posting on social media more than usual—and certainly more from inside their home. But unless you are extra careful, all those shots on TikTok and Instagram could, unintentionally, show off your valuable artwork or even the types of doors or security systems you have to anyone trolling for a home to break into. Similarly, unless you're mindful of your backdrop during all those video calls, you might be sharing your surroundings with the wrong people.
How to protect yourself.
• Make sure your social media logon process requires a two-step verification.
• If you are not a public person but have a public social media account, we suggest making it private. Then scroll through your followers and purge anyone who is not a friend or acquaintance.
• Even if you're in the public eye and used to giving people a peek into your life, for now try to pick a consistent, nondescript background spot for your posts. Take John Krasinski's new YouTube show, Some Good News. Yes, he films in his home, but he reveals only one wall of bookshelves curated generically with objects like an "I Love Dad" poster, a vintage typewriter and a globe. In other words, nothing too alluring to a thief or stalker.
• Regardless of your lifestyle or occupation, be aware of who is on any large video call. And again know what is visible in your background and be sure it's something you're willing to share.
• Finally, be mindful of your children's online activities—what and where they are posting—and consider making their accounts private too.
2. Scammers preying on widespread anxiety.
Why the risk is higher:
There are reports of an uptick in phishing, social engineering scams and other cons that take advantage of the current unstable situation. Aware that people are home and fearful, hustlers call to offer fake protection plans or pretend to be government workers in need of information required by "new regulations."
How to protect yourself.
• Never give out information over the phone or Internet. Remind teenagers, young adults and elderly parents to be similarly cautious.
• Make sure you have two-step verification processes in place for all your financial accounts.
• Explore blockchain password managers.
3. Burglars stealing from empty homes or apartments.
Why the risk is higher:
Many clients have decamped to second homes, trading city crowds for open spaces. However, that leaves primary homes unoccupied. In addition, there is an increase in risk for those that have flocked from their city apartment at the same time that many of their buildings have cut staffing.
How to protect your home:
• Many clients don't regularly activate their security systems, even if they have one. Now is the time to turn it on, including all monitoring and motion tracking.
• Other systems that aren't as crucial, should be properly shut down if you intend to be away for an extended period of time.
• Consider unplugging certain devices that do not need to be running while away.
4. Bored children getting into risky behavior.
Why the risk is higher:
As the saying goes, "Idle hands are the devil's playground." No matter how present parents are, their kids have much more time to get hurt or into things they probably shouldn't.
How to protect your family:
• Similar to fragile objects, keep potentially dangerous objects properly contained and out of reach of those who are not able to handle properly.
• If possible, keep liquor locked away from any teenager who might be looking to experiment.
• Move fragile and valuable objects out of the way of indoor ball playing.
5. People getting hurt and valuables getting damaged during repairs and chores.
Why the risk is higher:
Clients are making do without the contractors who normally keep up their property: housekeepers, caretakers, art handlers, repair technicians and the like. As a result, they are tackling home repairs, minor renovations and spring cleaning projects themselves. Sometimes, unfortunately, with regrettable results.
How to protect yourself and your home:
• If you're moving works of art, be careful to place it away from direct sunlight and other areas where it could get knocked around.
• Consider paying for a video lesson from the person who normally helps you with work of this nature.
• Try not to start anything you might not be able to finish successfully.
By taking these precautions, you can help avoid extra risk that no one should need to worry about right now. Additionally, if you're in the mood to be proactive with the time on your hands, you might consider taking a look at your insurance policies to make sure all inventoried items—fine art, jewelry, etc.—are up to date. Know that insurance companies are adapting as they go as well, incorporating virtual services to handle adjustments, inspections, damages and more. So if you have any concerns about any of your policies, we are here to help you.