Four Ways to Improve Your Life Insurance Program
Read in 4 minutes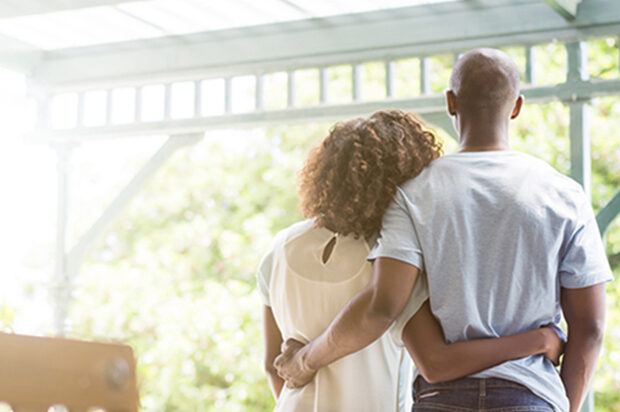 Even as some parts of the country slowly begin to "re-open," many of our clients continue to spend far more time at home than usual. We'd like to propose a home activity that offers a potential benefit to both your finances and your sanity: reviewing your insurance program. Yes, we know … exciting. And maybe because we love what we do, it is to us. But either way, a relatively small effort could lead to objectively big advantages, via the potential to lower premiums and maintain peace of mind. Here's what you need to do.
1. Review your collections.
There are three ways to insure a valuable collection, whether it is art, wine, or baseball cards: by listing each piece individually on a schedule, by obtaining a single blanket policy, or with a hybrid of the two.
If your policy is itemized, make sure:
• No pieces are unlisted, particularly recent purchases.
• Nothing needs to be removed (that is, you still own everything the list says you do).
• The value of each item is up-to-date. (Note: Many galleries and appraisers are working virtually these days, should you need a consultation.)
If you've insured the collection as a whole under blanket coverage, make sure:
• No individual piece exceeds the maximum per item limit stated in the policy. If, say, the value of an artist's work has skyrocketed, you need to consider moving it to a separate scheduled policy. Your broker can help you here!
• The listed overall collection value reflects current value.
2. Find time for your annual review.
In general, your broker will review your portfolio annually which will help protect you in the event your lifestyle or needs have changed over the year. For example, you might have forgotten to tell your insurance broker that little Susie is officially licensed and on the road! These conversations are crucial to risk management, and luckily, all you need to do is answer our questions. Here are some things that might be discussed during this review (hint: you can prepare your answers ahead of time):
• Is there something, such as a car you sold, or someone, such as a young driver who no longer lives at home, be removed from the policy?
• Have all recent purchases been protected—say, a new piece of land or a home purchased without a mortgage?
• Are there any other risks that may need proper coverage, such as mold or cyber issues—or whatever worry that keeps you awake at night?
3. Review your life insurance.
With so many new health concerns to consider, now is a smart time to revisit your life insurance program, including disability and long-term care. Clients are often surprised to learn that a policy they believe to be guaranteed is, in fact, not. Similarly, be aware that newer policies may better suit your current needs, which tend to change over the years. Here are a few topics to discuss:
• What coverages do you have in place and how much is their total value? When is it all set to expire?
• Do any changes in your lifestyle or life objectives necessitate exploring updated insurance options?
4. Review any information that can lead to lower premiums.
Many insurance companies reward policy holders for taking actions that minimize risk. You may not be able to install new systems now, but determining what you might want to put in place and who you might contract to do so when you can, could pay off for you later. Consider:
• Adding new protections to your home, such as a water leak detection system, a temperature monitor linked to a central fire station, or a permanent backup generator.
• If you've already done so, please let us know so that we can alert your carrier.
Additionally, small lifestyle changes could mean savings in your premiums. So let us know if:
• You had been renting out a home but are no longer.
• You no longer own a home, car or boat that had been insured.
• You no longer employ household staff. (If this is the case, you can eliminate workers' compensation and employee practices liability insurance.)
These are unsettling times for everyone, but we remain steadfast in our goal: to help decrease your worries. Although reviewing the above steps may not be high on your to-do list today, they can help continue to properly protect your family and belongings during and after these uncertain times. As always, we wish you and yours health and of course, safety.