Four Ways to a More Resilient Digital Life
Read in 5 minutes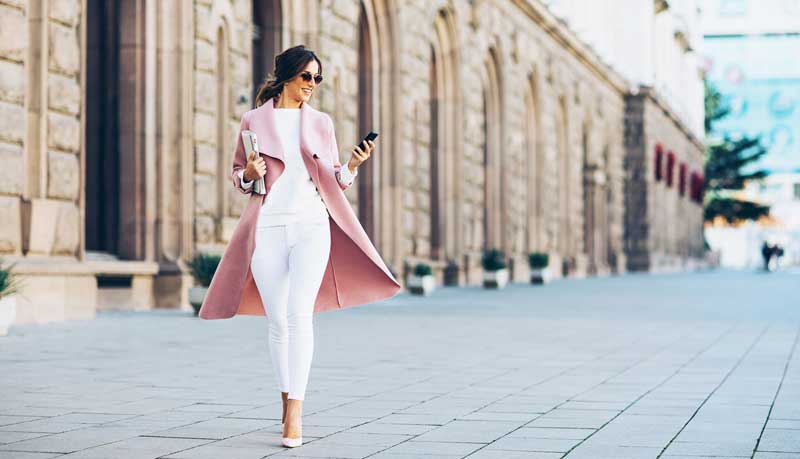 After several challenging years, the idea of resilience has, understandably, become a popular topic. In fact, when the Harvard Business Review asked readers what they had learned in 2022, "resilience" was among the most common responses. As risk management experts, we are always thinking about areas where clients can build more resilience into their lifestyle. An increased digital footprint is one for most and thus an area where focus is due. Doing more things online brings tremendous convenience and opportunity, but also unfortunately new risks.
To make sure that your digital experience is more the former than the latter, we are sharing best practices for leading a more resilient digital life. The following recommendations will help you better anticipate potential issues and adjust your online behaviors and transactions so that you are less at risk of hacking, lawsuits, and fraud.
1. Use connected devices cautiously.
The world has quickly grown attached to online home security systems, smart speakers, and other connected devices and with good reason: they are convenient, comforting, and easy to use.
Potential downside: Anything connected to the Internet can be hacked. For example, in 2022, two people were indicted for hacking into Ring systems, reporting hoax emergencies then livestreaming the police response. Researchers have also found a way to commandeer Amazon Echo speakers into performing tasks, like opening doors. And there is also concern that these devices listen to private conversations and track what is said.
Building resilience best practice: We advise clients against relying on this type of "retail" security protection, as it is no substitute for a professional security team and network. Moreover, carriers only give credit toward premiums to policyholders that install a central station alarm system. Additionally, if you install Alexa or Echo devices, be sure to choose the most secure privacy and access settings, such as turning off voice recordings.
2. Be vigilant about posting publicly.
Around 70% of Americans use social media platforms to connect with one another, engage with news content, share information, and entertain themselves. And more than 50 million people worldwide classify themselves as influencers or creators and use social media to promote or recommend brands and other things. 
Potential downside: If your profile is public, any post might include glimpses of belongings—jewelry, expensive handbags, art— that would be alluring to any observant criminal. But there are other risks, too. Post something negative, and you could be sued for defamation or slander. Promote products that don't perform, and you could be sued for fraud.
Building resilience best practice: Scan the background of your stories and posts before making them public. (Better yet, if you are not an influencer, consider keeping your social accounts private.) Be especially cautious about showing your location or spotlighting your children. Talk with your broker to make sure your collections policy is up to date. Similarly, if your child is an influencer and not yet 18, you could be responsible for their online transgressions, so also ask about liability coverage.
3. Investigate online auctions before participating in them.
The pandemic accelerated the relevance of virtual marketplaces – these days even major houses like Sotheby's and Christie's regularly host online auctions. Again, the convenience is a major selling point, erasing the need to travel to where the auction is.
Potential downside: It's harder to examine potential acquisitions. Color fluctuates depending on the monitor and condition, too, is also hard to discern. And, of course, the rise of online auctions has led inevitably to the rise of online auction scams.
Building resilience best practice: You or your advisors should research an item's provenance, compare prices of similar items and, most of all, limit your patronage to reputable auction houses. Two warning signs to look out for, particularly when you are dealing with a less-well-known seller: a price that seems too good to be true and a sense of urgency in the negotiation. We urge you to be extra cautious, as aside from maybe a small reimbursement, insurance policies do not usually cover fraudulent auction purchases.
4. Remember that there is currently no coverage for NFTs, and that the market is quite fluid.
It was a rollercoaster year for non-fungible tokens (NFTs), the trendy digital artwork that is stored on the blockchain. Yes, the total trading volume in NFTs dropped significantly, but several of the most expensive iterations were sold, too. Clearly, they continue to hold interest for collectors.
Potential downside: For now, carriers are not offering any protection for these collectibles, although we are in regular conversations with them about the need for solutions. Additionally, these transactions are rife with scams and recovery of NFTs is slow and difficult.
Building resilience best practice: First and foremost, given the volatility and lack of regulation of this market, we suggest only spending an amount you are comfortable potentially losing. Even then, incorporate every possible safeguard with each purchase. This includes buying only from verified marketplaces; using a hardware wallet (which works like a flash drive) to access your NFTs and ignoring random emails as well as pop-ups that promise exclusive opportunities.
In today's challenging insurance landscape, it is especially crucial to build resilience into every aspect of your life. The digital environment is an area that demands extra caution due to the vast risk of exposure. In fact, we believe it requires a concerted effort from the whole family to truly fight cybercrime. These discussions and practicing the above risk management tips will help further increase your digital resiliency online.