Common Misconceptions About Your Insurance Coverage
Read in 6 minutes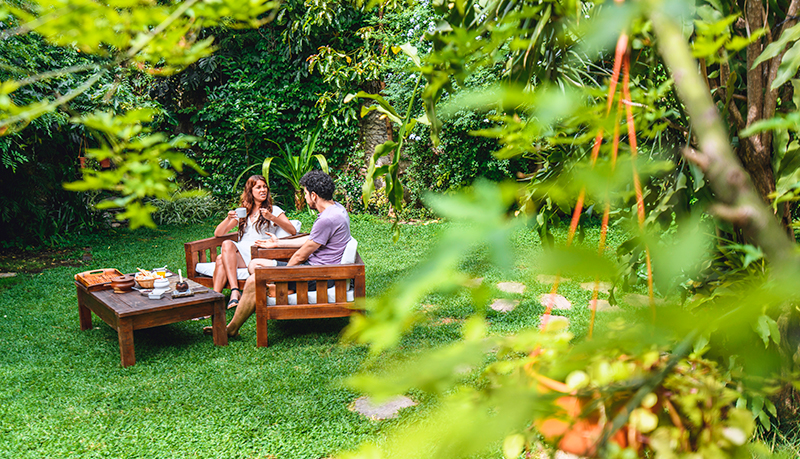 Major losses are hard enough to weather on their own. The last thing you need is the additional pain that comes from learning your coverage does not actually cover what you need it to. Further compounded by the fact that each policy is unique, and carriers have different options and requirements making it difficult to navigate the complexity of your personal insurance program.
Which is why we are extremely careful to detail the particulars of all your coverages during our traditional client onboarding process and subsequent renewal conversations. The last thing we would ever want is for you to think something is covered when it's not. This is one reason why we urge clients to call their insurance professional with any questions and schedule annual reviews. To further ensure that you are never caught off guard, here is a brief overview of the coverage areas we have found to be the basis of the most common misconceptions.
HOME COVERAGE
Assumption: Mold is covered after water loss.
The reality: Typical policies provide only minimal compensation for mold damage.
Unfortunately, coverage for mold damage is complicated. All homeowners policies exclude mold coverage; however, if mold damage is present after a previously covered water loss, you may only receive a nominal reimbursement. It is possible to purchase additional coverage, an option we regularly discuss with clients. If you are not sure about your limits, and this is a concern, we recommend confirming with your account executive.
Assumption: Flood insurance covers all water-related losses.
The reality: Floods caused by rising surface waters require a special policy.
Flood insurance in this country is in flux, with the federal program that oversees it raising rates in an attempt to strengthen its financial viability. In any case, government-backed flood insurance maxes out at $250,000 for the house itself and $100,000 for what is inside. That said, you may be eligible for a private excess flood policy that covers additional losses. That's important because flood damage that results from rising surface waters is generally an excluded peril in homeowner's policies. However, your broker can determine if you are eligible to purchase private flood coverage that's designed for this scenario.
Assumption: Landscaping on the property is covered.
The reality: Generally, only if it causes damage to any structure.
If a tree falls on your residence and causes significant damage to your home, you likely will be covered. However, if a storm results in fallen trees around your property but does not cause damage to your home, you will likely have very minimal coverage. It should be noted that some carriers may offer a nominal reimbursement in these instances. Another reason to speak with your insurance broker.
Assumption: Hardscaping and other structures on the property are generally covered.
The reality: Most policies offer limited protection for any structures that are not attached to the main dwelling.
Non-primary structures—for example, a freestanding garage, pool, pool house, natural-stone patio, or pergola—typically fall under "Other Structures." The coverage limit is usually set as a percentage of the dwelling value on the homeowners policy. Adding more coverage is sometimes tricky, as some policies don't allow you to amend the limit while others will only increase it with an endorsement for an additional premium. It's best to confirm with your broker that any other structures on your property have sufficient coverage.
COLLECTIBLES COVERAGE
Assumption: Jewelry, fine art, wine and the like are fully protected by homeowners policies.
The reality: Homeowners policies offer only limited coverage for such items.
Most homeowners policies do not cover the mysterious disappearance of a bracelet, but most jewelry policies do. Similarly, homeowners policies will only cover the spoilage of wine up to a certain minimal amount, but not the full value, while many wine policies do. If you have a valuable collection of any kind, we recommend a separate policy that adequately covers a full array of potential perils and offers sufficient compensation.
Assumption: Your collectible car is fully covered by any automobile policy.
The reality: To ensure full coverage, you and your carrier have to agree on a car's value.
Traditional automobile insurance bases the value of a vehicle solely on its VIN number. Therefore, if a collector has a 1992 Bronco and completed extensive restorations, this would increase both the car value and demand. That valuation needs to be reflected in your policy and may require an additional collectible car policy to cover the increased value. Always keep all the documentation necessary to prove the cost of the restoration and update the agreed-upon value following any customizations.
Assumption: Your collectibles policy covers the current value of your collectibles.
The reality: You must regularly reappraise collectibles.
Collectible policies reimburse the listed value of a piece when the coverage was purchased, adjusted for inflation, and some may include an additional amount, albeit limited, for market value appreciation. Of course, the value of collectibles often increases significantly over time. That makes appraisals necessary every two to three years to ensure your coverage is always up to date.
GENERAL COVERAGE
Assumption: Identity theft policies cover losses from thefts committed under your name.
The reality: Most policies compensate only for expenses associated with restoring your identity.
If, for example, someone takes out a $40,000 car loan using your personal information, identity theft coverage will reimburse you for the time it takes to negotiate with the loan company but not the loan itself. Therefore, speak with your insurance advisor about adding a personal cyber policy to your program to help alleviate some of the financial impact.
Assumption: Excess liability coverage covers everything you own.
The reality: Only listed items are covered.
We always advocate for consolidating coverage with one broker, because it is the best way to make sure all your possessions are covered by a single excess liability policy. More than one broker makes it too easy for important items to fall through the cracks. And you do not want a vehicle or watercraft left uncovered should you be sued for an incident in which it is involved. (Note: excess liability never extends to personal aircraft.)
Once again, while the above outlines the most common areas for misconceptions around personal insurance, every client's personal insurance portfolio is unique. If you are concerned about any of the areas, we hope that you reach out to your insurance advisor to definitively confirm your coverage. You've worked hard to build what you have; we can help you make sure that it is as well protected as it can possibly be.