Bon Voyage: Smart Tips for the Safest Travel
Read in 5 minutes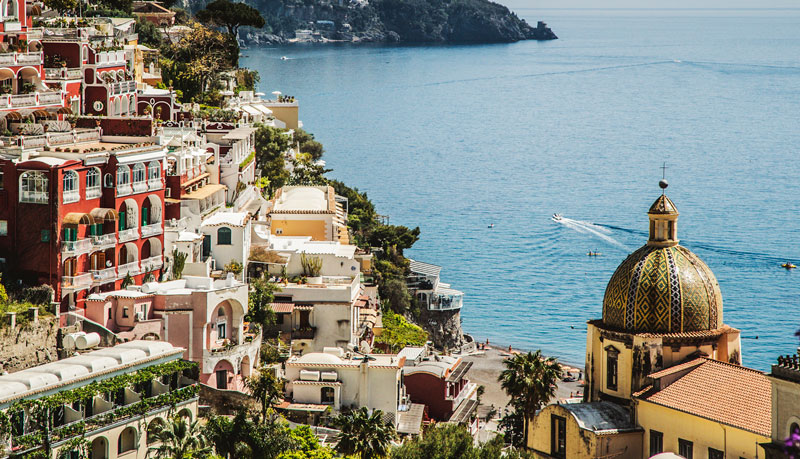 For many of our clients, traveling is a well-deserved reward for their hard work. They find great pleasure while getting lost in an exciting destination's local culture, indulging in delicious cuisine at the world's best restaurants, exploring ancient ruins, and experiencing the beauty of nature while taking in majestic mountains.
Certainly, that is what we hope each journey will be for our clients. Because we are in the risk management business, we know that expected delights can suddenly turn otherwise. Among the travel-related issues we have witnessed: Stolen valuables and travel documents, unexpected illnesses, detainments in foreign nations, natural disasters, even threats of kidnapping or actually being held for ransom.
And so, as the travel boom continues and our clients re-engage their wanderlust, we felt it was a good time to offer some best practices for safe and stress-free vacationing.
Steps to take before you leave
There is a lot you and your team of travel advisors or assistants can do, before you embark, to help ensure smooth sailing. As you dream about your upcoming vacation, we suggest taking care of the following items:
Be informed about the destination: Your concierge or travel advisor should provide general and safety information about the region. (The State Department's travel.state.gov website is a portal to advisories related to specific countries.) Separately, if you are headed off the beaten path, such as on safari, make sure your advisors provide a network of contacts that can assist in the event of an emergency.
Confirm your travel insurance coverage: Most luxury credit card companies offer a concierge level of travel services including travel insurance. A quick phone call should help understand exactly what will and will not be covered, as there are often many exceptions. Consider medical evacuation and similar coverages that provide extraction services, medical assistance and more. Again, you will want to understand costs and caveats before signing on.
Determine whether you need Kidnapping & Ransom coverage: These policies include negotiation assistance and cover the cost of ransom, among a host of relevant services. Typically, we recommend them to high-profile individuals who will be traveling somewhere with security concerns, but please contact your insurance professional if you want to learn more.
Confirm coverage for valuables you plan to take: Whether you will be traveling with jewelry, art, or other high-cost items, you should make sure your policies' coverage extends worldwide. Your insurance professional will have this information if you need clarification.
Backup your important documents: Storing copies of your ID, credit card numbers and important phone numbers on the cloud means you will always have easier access to this information, which, in turn, will make it easier to get replacement documents should you need them. If you use a password manager, it is especially critical to be sure your password is not used elsewhere and is challenging for hackers to replicate, as it protects every other password.
Prepare your home: Ask the security company to perform a systems check. Additionally, make sure your backup generator has sufficient gas. And make sure a caretaker or friend has keys (or install a keyless entry) in case trouble arises in your absence.
Share your itinerary: Let people at home know when you are traveling and where you are staying so they can alert authorities should something go awry.
Steps to take on your trip
Your bags are packed, and you are ready to go. Whether you are jetting off via private charter, commercial airlines or embarking on the wide-open seas on a yacht, these strategies will help keep you and your possessions safe so you can simply relax and enjoy the scenery:
Be extra mindful with your valuables: Place geotags on important items you plan to check on commercial planes, to track them should they get lost. Only use the safe in your hotel room for low value items. Instead, use the hotel's vault for all valuables.
Be aware of your network when traveling: It is important to have a list of contacts where you will be traveling in the event of an emergency. Having a local advocate can be quite helpful.
Be intentional, especially while you are abroad: Because not every locale follows the same due process as the United States does, it is important to research and know the customs of that particular region while vacationing. It is also worth locating the American Embassy in countries you travel in, just in case, and asking your lawyer for the names of colleagues they may have abroad who would be able to help you in worst-case scenarios.
Follow local protocols and laws: Most importantly, be aware of any such local ordinances prior to your travel. Some countries, have tight restrictions or outright prohibitions regarding alcohol. For example, chewing gum is illegal in Singapore and in many Muslim countries, women are expected to dress conservatively and wear headscarves in certain areas.
Wait to post on social media until you are back home: While it is tempting to share your good time with friends and acquaintances, remember that doing so also alerts potential burglars that you are not home. Moreover, if you post while on vacation you can also reveal where you and your family are traveling, thus putting yourselves at risk.
With a little preparation, travel can be joyful and stress-free. Having the proper insurance portfolio to protect yourself against all exposures ensures a delightful adventure awaits you! Following these best practices is the surest way to spend a truly relaxing vacation.