After the Gavel Drops: Protecting Your Investment in Fine Art
Read in 5 minutes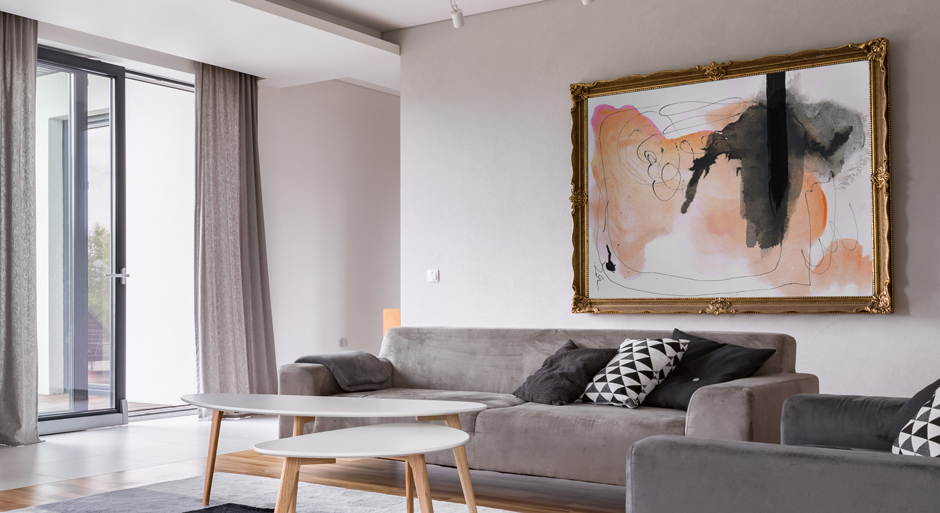 Perhaps you've been a regular at the Armory Show for decades and accumulated quite a few pieces. Or maybe you are daydreaming about the triumphant drop of the gavel at Sotheby's. Regardless, few things match the joy of a new acquisition.
But as you contemplate your next purchase, consider this reality: whether made of canvas or marble, most fine art is fragile - easily damaged, hard to protect, and alluring to steal. And if heaven forbid something should happen, it's irreplaceable. That's why we recommend putting together a plan and a team to keep your artwork safe. Here are some of the essential steps to properly protect your art collection.
The paperwork is important
With a lawyer, figure out what entity will be the legal owner of the art: you personally, an LLC, a trust, etc. The choice depends on your particular tax and estate situation.
You want insurance in place the moment you take ownership of the art at the gallery. You have a few decisions to make first:

You can get a policy that covers only scheduled items (those you identify to the insurance company) or one that covers your entire collection as it evolves. Be sure to discuss this with your broker to ensure all works are included.
You also need to determine how you want to set the value for each work. Will it be the amount you paid or its market value at the time of the loss? Your insurance broker should explain the costs and benefits of all the options.
Buy the real thing
There are a lot of forgeries in the art market. Avoid them by doing business only with reputable dealers and hiring independent advisers to double check.
The work may be real, but if it was stolen by someone 65 years ago, the original owner could demand it back and leave you with nothing. Carefully examine the work's provenance to make sure you are buying it from someone who has the right to sell it to you.
Inspect the work's physical condition. It's silly to spend tens of millions of dollars on a painting you have only seen on the website of a foreign auction house. If you can't be there yourself, hire an expert to check it out before you bid.
Transport it safely
Even if you're only moving the drawing from a New York gallery to your home in Westchester, don't casually throw the box in the back of your SUV. Hire packers and moving companies that specialize in handling fine art. Similarly, if you need to store your purchase, use only warehouses that have the appropriate climate control and security.
Document the work's pre-shipment and post-shipment condition so you can prove any damage later. Again, there are experts who can do this for you.
Give it a proper home
Many homes are filled with hidden hazards for fragile artworks. Sunlight can cause fading and heat or smoke from your fireplace can be harmful. Hidden wiring and water pipes can cause heat and occasionally explosions or floods. Also, you should hire a professional to make sure you install your art in a safe location.
Not only is location in the home important but don't forget two-and four-legged threats. How well will that statue hold up after an accidental run-in with a child or pet? Is the painting at risk of a stray elbow at your well-attended holiday party? Sometimes it's prudent to invest in a specialized case (especially for those oversized pieces) or other protective measures.
Every member of your domestic staff should be trained in the proper care and protection of your collection so that they don't clean the Winslow Homer with Windex.
If you and your art live in an area prone to earthquakes, hurricanes, wildfires or other periodic natural disasters, have a contingency plan in place. Do you want custom crates ready so the most valuable pieces can escape with you and your family? Is there a structure that could protect your unmovable outdoor sculpture in case of a storm?
Share carefully
If the MOMA wants to borrow one of your pieces for a major retrospective, enjoy the validation and make sure your investment is protected. The museum's insurance policy should protect the art from the moment it is taken off your wall to the moment it is returned but it can't hurt to talk to your broker and examine the policy's details together. [We once advised a client before loaning a piece to a prominent New York City museum and noticed a glaring exception to the institution's very comprehensive coverage: acts of terrorism were not covered.]
It is important to stay vigilant as a fine art collector. Your pieces may be eternal but the market is temporal - so having your collection regularly appraised will help document its value in case of a loss. As you add new pieces to your collection or rearrange your artwork in various homes, take note of the steps above to ensure you are properly protecting your works. And, as your annual renewal rolls around, be sure to check your insurance policy. Older policies had restrictions on coverage, exempting losses from terrorism and some international travel. Now you can get those, and other perils covered. Make sure you work with a broker, with deep experience in the fine art market, and work together to ensure each piece of art continues to bring you the same delight as the moment you spotted it.