A Guide to Protecting Your Watch or Jewelry Collection
Read in 4 minutes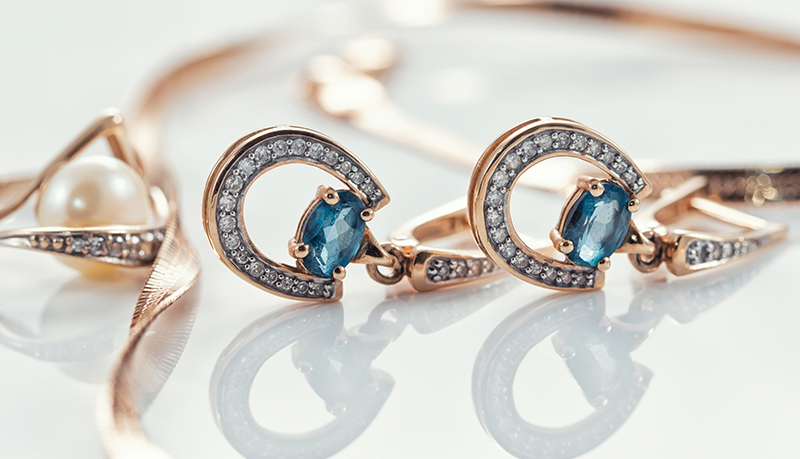 When clients worry about protecting their precious jewelry or watch collection, their first thought is usually theft. But big—or little—heists are not the most common cause of loss. Rather, it's what insurance carriers call "mysterious disappearances" and people might call "how could I have done that?" Take, for example, the client who left a ring in a theater restroom after taking it off to wash her hands. By the time she realized her mistake it was MIA. Or another client who asked her driver to have the car detailed; it came back sparkling, but the jewelry case she accidentally left in the back seat had been cleaned right out.
While you might not be able to replicate an antique diamond or rare Rolex, having the right policies in place can help with a financial loss. Here's a quick guide to make sure you are properly protected, whether it's your own mistake (and cut yourself some slack—it happens to the best of us) or the result of someone's bad intentions.
Guard against potential problems.
• Buy from reputable dealers. Insurance won't cover you if you buy a fake, so take the time to get your piece looked at by an experienced independent appraiser. If you need help selecting the right appraiser, reach out to your broker for a list of recommended vendors.
• Have a strong safe at home. The best ones are bolted to the foundation of your house and connected to your security system.
• Consider a bank vault. If you only wear that $200,000 necklace a few times a year, storing it in an institution's safe offers greater protection than that at home.
• Don't trust hotel-room safes. Before you book your vacation, call ahead to find smarter storage for particularly precious items.
• Be discreet on social media. Show your friends pictures of your beachside bling in Bali when you get back; don't Instagram an all-points bulletin to every thief in the Pacific.
Get the right coverage.
• Don't count on your homeowners policy alone. Standard homeowner policies will only cover between $2,500 and $10,000 in jewelry, unless you buy an additional rider. The policy should itemize objects worth more than about $50,000. The rest of the collection can be insured at an aggregate value.
• Insist on mysterious disappearance coverage. While all policies cover losses from theft, fire and natural disasters, some exclude cases where there is no evidence of a robbery. Be prepared: mysterious disappearance coverage doesn't come cheap. Policies for jewelry and watches cost several times more than those for the same value of art. After all, it's easier for a Rolex to fall out of a pocket than a Renoir. Still, you'll be glad you are covered when the watch is gone and there's no clue why.
• Make sure insurance is in force from the moment of purchase. Typically, your policy will provide short-term coverage for items newly added to your collection. This temporary coverage is limited to a percentage of your overall policy value. It's always a good idea to call your broker as soon as you make a major acquisition, especially if you are having it shipped home.
• Keep the policy value up to date. When you renew your policy, be sure to adjust your limits based on changes in the markets for metals and gems. We recommend having valuable pieces appraised every three to five years. However, if you have items of unique artistic or historical value, they should be appraised more often.
Act fast if something goes missing.
• Call your insurance broker as soon as you think there may have been a theft. Most of the time you should call the police as soon as possible as well; you'll need to show a police report to your insurance company.
• Needless to say, be honest about what happened, no matter how embarrassing the story. Typically, claims are processed quickly, unless your insurer sees inconsistencies that raise questions of fraud.
We can't help you find those misplaced earrings, but we can help make sure your coverage is in order. While this is just a sampling of issues and suggestions for your collection, we are always happy to discuss any specific questions surrounding your individual pieces. Your collection is precious, and well worth the time to make sure it is properly protected.