A Guide to Protecting Your Luxury Wardrobe Collections
Read in 4 minutes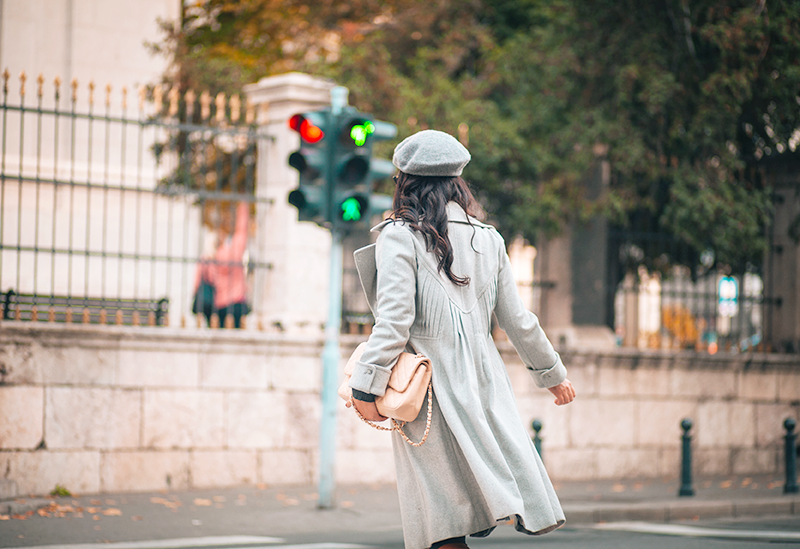 A recent Sotheby's auction was billed as the "Visionary Collection of Joseph Lau," but it wasn't the businessman's art or fine wine – rather, it was 76 luxury handbags. This phenomenal collection included six rare Birkin's and a bronze Kelly bag that fetched more than $3 million. Other record-breaking sales such as Air Jordans and feted couture exhibits, are just a few examples of the rising passion and interest of luxury wardrobes.
Whether you are purchasing such collectibles as an investment, to pass down to future generations, or to wear now, we want to make sure each piece continues to be only a source of pleasure for you. Our guidance below will help keep your cherished collectibles in mint condition and ensure they are properly protected in the event of damage or destruction.
Navigating the acquisition process
With the luxury market soaring, sadly, fakes are too, especially in the sneaker and luxury handbag categories. The New York Times recently reported on the increasing number of "superfakes"—knockoffs so convincing even the best-trained eye can't always tell the difference. Being aware of this counterfeit market is important for a variety of reasons, not least because most policies do not protect against fraudulent purchases.
Therefore, if you are buying from someone other than an authorized dealer, you'll want to take the following precautions:
Research the seller, including reviews and feedback scores of previous buyers.
Beware of discounts; if the item or deal seems too good to be true, it likely is.
Educate yourself about the product, so you can confirm relevant details and spot potential issues, such as flaws in stitching and embroidery.
Storing your collection safely
Humidity, leaks, and harmful cleaning products are just a few of the many perils lurking when your collectibles are displayed or stored away. Therefore, we recommend the following safekeeping best practices:
Keep everything in a climate-controlled environment—the industry standard is 70℉, 50% humidity—to prevent damage to leather and fabric goods. Similarly, your closet should not be exposed to direct sunlight or heat sources.
Keep unworn sneakers in roomy boxes, to make sure they maintain their shape. Most experts recommend clear plastic since they are stronger than the original box.
Empty handbags of everyday items and help keep their shape by stuffing with archival fillers like a purse pillow or acid-free paper. Wrap exposed hardware in a lint-free cloth and remove detachable straps. Store bags and straps in their own breathable, neutral-colored dust bag or the original box.
Store hanging garments on non-wire hangers in breathable bags made of muslin or polypropylene. Also, place acid-free paper between folded clothing items, particularly knits and lace shirts.
Consider professional storage spaces that cater to owners of couture collections, their sole focus is to properly store and transport clothing, shoes, and accessories.
Precautions for wearing collectibles
In the event you have that perfect occasion to showcase your couture or cherished accessory, you should consider the following precautions beforehand:
Refrain from using oily, alcohol- or perfume-based products on your skin, because contact with them could cause damage to the collectible.
Be mindful when eating and drinking, especially staining hazards like red wines.
Choose carefully what you place in your handbag and always consider bringing a portable handbag hanger, so you never have to place the bag on the floor. Before storing, dust both the interior and exterior.
Preserving the beauty of your collectibles
Sneakers that you wear do not need professional cleaning, but they should be kept clean with products that won't fade their color. However, clothing items or handbags that suffer stains or other marks should be professionally cleaned by a company that has sufficient experience in caring for high-value fashion and accessories. Therefore, look for someone who:
Specializes in couture and designer handbags and will outsource to a relevant professional for any work they are unqualified to do on their own.
Offers a detailed inspection of each piece and an explanation of what the work will entail.
Packages items in the appropriate materials, including acid-free paper and breathable garment bags.
Protecting your investment
Some insurance carriers offer special "wearables" policies, but often we recommend scheduling the items as part of your collectible's policy. The relevant coverage can vary significantly, though most policies include theft protection, water damage, and other common risks. We suggest you keep a regularly updated list of every item in your collection and be sure to speak with your broker when you acquire a new piece. Also, be sure you check in with your professional to ensure your collection is properly covered.
Whether you are drawn to a piece because of its unique features, designer, or storied history – this guide will help keep the original beauty preserved. To ensure your collection will be treasured for years to come, be sure you work with a professional with deep expertise in this luxury market.